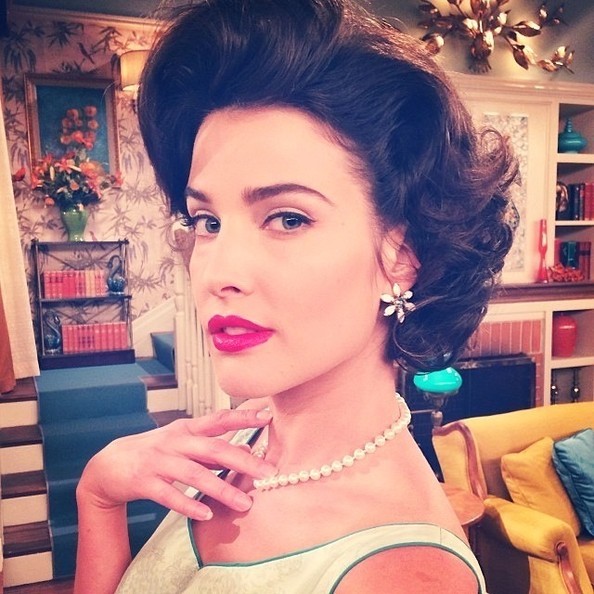 Got a love for the retro lifestyle when dresses were a staple? If so, then you will love this image!
A beautiful snapshot of 32-year-old Canadian actress and former model, Cobie Smulders, surfaced on Instagram and we were in complete awe!
In the image, Cobie showcased beauty and retro chic style while wearing a glamour strand of pearls, gorgeous retro makeup that includes a perfect red pout, and primp pinup hair.
What we love about this look is that it takes us back to a day of class and sophistication that was the foundation of womanhood. read more