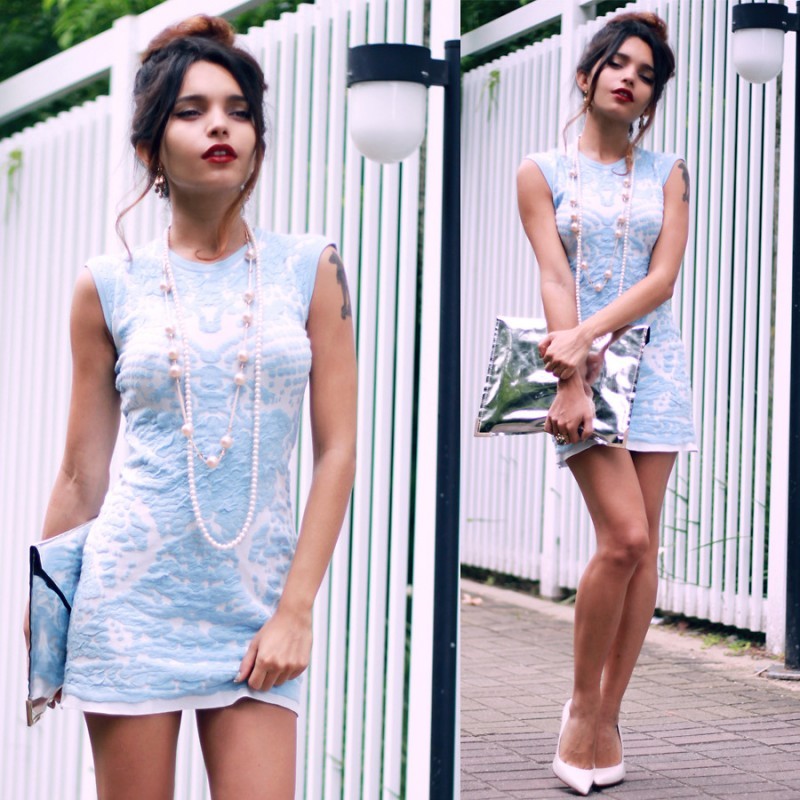 This Fashionista was chosen as our "Fashionista of the Day in Pearls" because she makes lace, metallic, and pearls a winning combination!
Alana Ruas, fashion blogger of herself entitled blog, showed off her fashion chic while wearing, a cutesy lace baby blue and white dress by Chic Wish, an oversized silver metallic envelope clutch, layers of two different pearls, and white pumps.
We think this Fashionista looks great from head to toe and we are sure that you will love her look as well.
What do you think? Does she look chic? read more