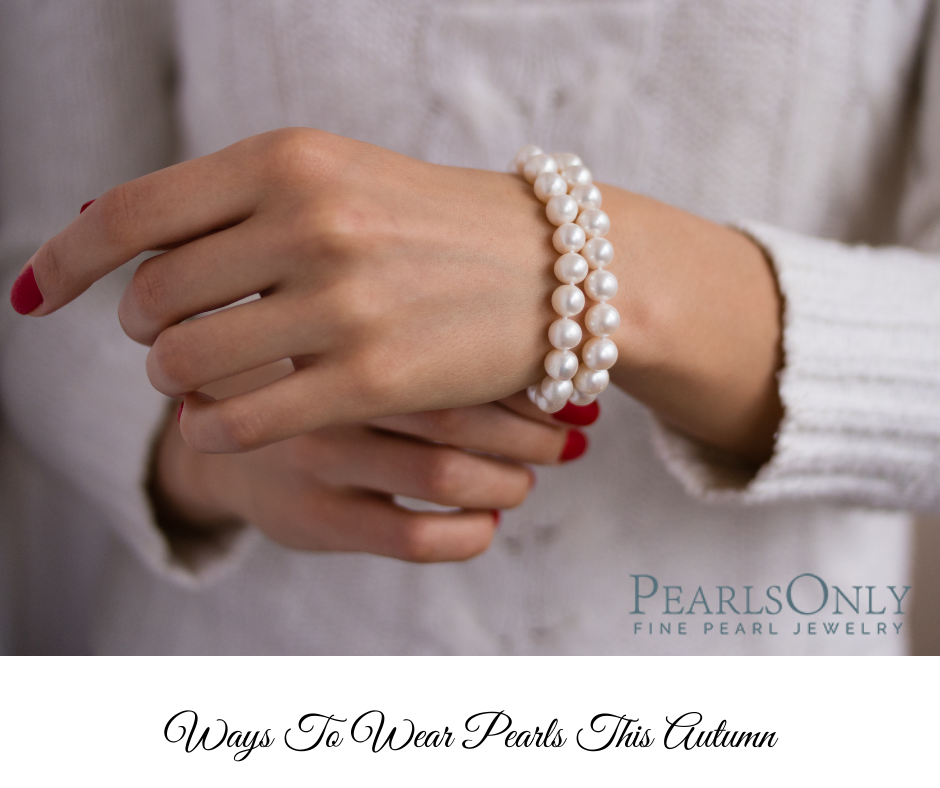 This autumn why not liven up your wardrobe with a few new accessories that you can wear with any outfit you like. And try out pearl necklaces that suit you, with a twist!
Also the key this autumn is to use layers as it can turn a simple look into something more interesting.  When you wear different combinations of jewelry with your outfits you are able to create a completely fresh look.
When it comes to jewelry pearls are proving very popular this fall and look wonderful worn with any outfit you have.  But to really make them shine you could always team them with other pieces of jewelry.  Doing this you'll end up adding a more modern flair to an otherwise basic outfit.
So here are some tips to help create some wonderful fashions this autumn for when you want to wear a pearl necklace or a pearl bracelet.
Wear up to 3 different lengths of metal chains, in just one colour then team this with a pearl necklace that is longer than the rest. Gold necklaces would look amazing teamed with cream or white pearls, whilst silver would look stunning teamed with black, lilac or pink pearls.
If you want take a long pearl necklace say one that measures 30 inches in length that you can then wrap around your neck a couple of times. This is a great way to create multiple unique looks with any outfit you like.
Wear a double-layered white pearl bracelet with a comfy yet stylish sweatshirt. It will look great with white or pastel colours.
4. Pearl bracelets with other kinds of bracelets? Sure, as long as they do not create a kitchy look. Try to combine with other expensive-looking bracelets in golden tones.
(Visited 553 times, 1 visits today)