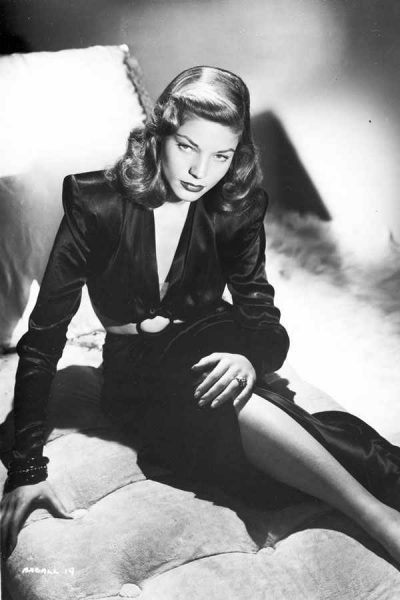 The old Hollywood glamour will always be a valid source of inspiration for many of us. Its timeless style is loved and embraced by those of us who want to look flawless and charming. Sophisticated and feminine styles from that period have become today's hottest trends. Marlene Dietrich, Bette Davis, Greta Garbo, Grace Kelly, Audrey Hepburn, Marilyn Monroe, Elizabeth Taylor are just few iconic names who left their footprints in the history of elegance. They all have had a lingering effect on the fashion industry and pop culture. Moreover, beauty and makeup trends are still strongly influenced by the glamorous Old Hollywood starlets. If you want to discover how to achieve the stylish retro look, that was prominent during this remarkable period, we've broken down the steps below.
Wondering how to get that old Hollywood glam? Whether you need to attend an old Hollywood themed party, prom, wedding, dance, charity ball or you simply want to incorporate this style into your own wardrobe and beauty routine, continue reading.  Here are our top tips, inspired by the symbols of that era.
HOW TO ACHIEVE THE OLD HOLLYWOOD GLAMOUR
In terms of beauty, make-up, fashion and clothes, old Hollywood female stars have propelled some of the most appealing lessons of style. Only by looking at old pictures you can see some obvious patterns. What was considered beautiful at that time is still a landmark of beauty and sensuality these days. You may think that in the context of today's modern demands, getting all prepped up will consume a lot of time (especially when we don't have an army of specialists, ready to get us all dolled up). But that's not necessarily the case nowadays, since the clothing and make up industries have evolved so much.
Old Hollywood Glamour Clothing Tips
1. First of all, contrary to all expectations, lesson number one is that no one is perfect. We all have flaws and we have to accept them. The old glam Hollywood is not about being flawless. We just have to learn how to accentuate our positive features. Everything we wear on our body and face should reflect our unique beauty. And clothes can help us as long as we know our body type and what works best for us.
2. Known for its luxurious fabrics, feminine prints, romantic designs, old Hollywood glam dresses screamed femininity. Sex-appeal then was displayed both strong and subtle in fashion and on screen. With the lights of Katherine Hepburn, May West, we saw an array of form-fitting bodices, curved-draping gowns and beading throughout the entire garments, along with flowy luxurious materials. With this in mind, head over to your grandma's attic or wardrobe and see what you can wear today. Second hand store and outlets are also great sources for finding vintage pieces. Most probably you'll update the concept and integrate a retro piece into a modern and wearable outfit.
3. Stay away from sweatpants, trainers, T-shirts or any sport item of clothing. Try to wear more smart trousers, lace tops, long dresses.
4.  Next, in terms of clothing, you should define your waist line, put an emphasis on your neckline, adopt bias cuts and draping ruffles.
5. At a first glance, you may not find it important, but the next tip is to check if you're wearing the right type of bra. You may consider getting your bra fitted. Why? Because most of the clothes are more flattering if you are wearing the correct bra size.  Since we are talking about lingerie, another tip inspired by the old Hollywood glamours is to wear silk robes and silk underwear. You will feel sensual and seductive, just as the Hollywood stars used to feel in back stages.
6. For daytime outfits wear floaty, ladylike silk garments, peplum, floral or geometric prints. For evening outfits get inspired from iconic evening looks illustrated by Jean Harlow, Ginger Rogers. You will want to wear elegant and classy backless gowns in velvet or body clinging delicate satin. And who can blame you? Make sure to organize your wardrobe accordingly. Formal wardrobe pieces should be separated from daily wear items.
7. Next, you can't complete the look without the right shoes. Cuban heels, strappy sandals, peep toe shoes, classic Mary Janes but with a modern twist are excellent choices.
8. Despite all the glitz and flash that came with old Hollywood gowns and jewelry, pearls were truly adored. Consequently, the vintage Hollywood glam is not authentic if pearls are missing. They look sophisticated and dazzling with any outfit. You can easily get your inspiration from Jean Simmons, Joan Fontaine, Sophia Loren.
Think of long strings of pearls, multiple strands pearl necklaces, pearl drop earrings and try to incorporate them into your attire. They will instantly bring that retro chic vibe, characteristic for the old glam Hollywood.
Old Hollywood Glam Makeup and Beauty Tips
While curls, fur, and bold red lipstick make the Hollywood look noteworthy, there are a few underlying details that you shouldn't overlook.
9. Firstly, a signature look from the old Hollywood period involves porcelain skin, red bold lipstick and a perfect cat-eyeliner. A flawless look can be achieved with an ivory foundation suitable for your skin type. Set it in place with a translucent powder and only add a dash of blush in peach or pink tones. The cat-eyeliner is still an actual trend, paired or not with the red lipstick. Be careful to select the right shade of red for your skin tone. Moreover, make sure to apply it with a brush because you will have a better control on the contour. Also, never pair bold lips with bold eyes together. If you want to emphasize your lips, keep everything else simple.
10.  Also, the perfect cat-eye effect can be complemented by a pair of false lashes, but cut in half. In this way you can achieve an angle that gives you the ideal shape. It will not overpower the overall look and it will give a seductive note to the entire make-up.
11. Another tip inspired by the old Hollywood divas' make-up routine is to take good care of your eyebrows. They are the ones that frame your eyes and can change your entire appearance. Well-groomed brows are the key to a classic, yet sophisticated look. Make sure to define your brows: keep them clean, neat, and always apply powder. This will give them a more defined contour and consistency. Audrey Hepburn is a great example!
12. Wondering how to give your skin that glow that actresses had on screens and in public appearances? Follow Sophia Loren's beauty trick: moisturize your skin with olive oil. A moisturizer cream with virgin olive oil will give you that soft, dewy, hydrated look.
13. Moreover, a steam facial will do wonders for your skin. You don't have to spend a fortune at the cosmetic salons to have one. Just pour steaming water into a large bowl and hover your face over for a couple of minutes. This technique, used by Audrey Hepburn herself, will help you remove any impurities and dead skin.
 Old Hollywood Glam Hair Tips
14. From hair colors to cuts, hair updos and everything in-between, a wide variety of modern styles have taken inspiration from old Hollywood retro hair looks. Veronika Lake, Rita Hayworth, Joan Crawford, Greta Garbo are tremendous sources of inspiration if you want to achieve the look of the ultimate noir femme fatale.  You can  obtain the retro curls in two main ways:
Try recreating the look at home by tonging spiral curls all over your head, while curling it in the same direction. Once you finish, brush out with a paddle brush.
Use the curling iron or hot rollers. For waves that last the entire day, wet-set hair in rollers.
15. Glamorous Gatsby-inspired finger waves were also popular. They have inspired so many contemporary hairstyles. You can create the finger waves by using metal wave clamps or hair clips, a comb, hair gel or mousse, hairspray. Here is a simple tutorial. You can find more glamorous old Hollywood hairstyles here.
16.  Whats is more is that you can also achieve long luscious retro waves by using a damage-free simple method: replace the curling iron with bobby pins. Before you go to sleep, twist an inch or two of hair into a roll, then pin it to your scalp. Continue with all your hair, spray with hairspray and then secure then tie the hair with a scarf. Waking up just became more exciting!
All in all, old Hollywood Glamour is no longer so unattainable, ladies. The key to achieving a classic, glamorous look lies in the details.
To conclude, there are endless ways of obtaining the alluring Hollywood glam look, but these are the top lessons of style that we depicted from the old Hollywood set. We hope you'll find them useful and easy to apply. From the retro curls, bold red lipstick and pearls to the fitted clothes, everything can add to your look a refined note. As long as you do it tastefully, of course.
As a result, pick the ones that suit you best and get ready to look as spectacular as the old Hollywood glamorous stars. It goes without saying that famous silver screen vixens have set the fashion tone for multiple decades. Do you have a favorite Hollywood diva? Study her style, collect pictures and try to follow the same styling tips in terms of make-up and clothing. Channel your inner diva, experiment and allow yourself to shine!
(Visited 28,988 times, 1 visits today)