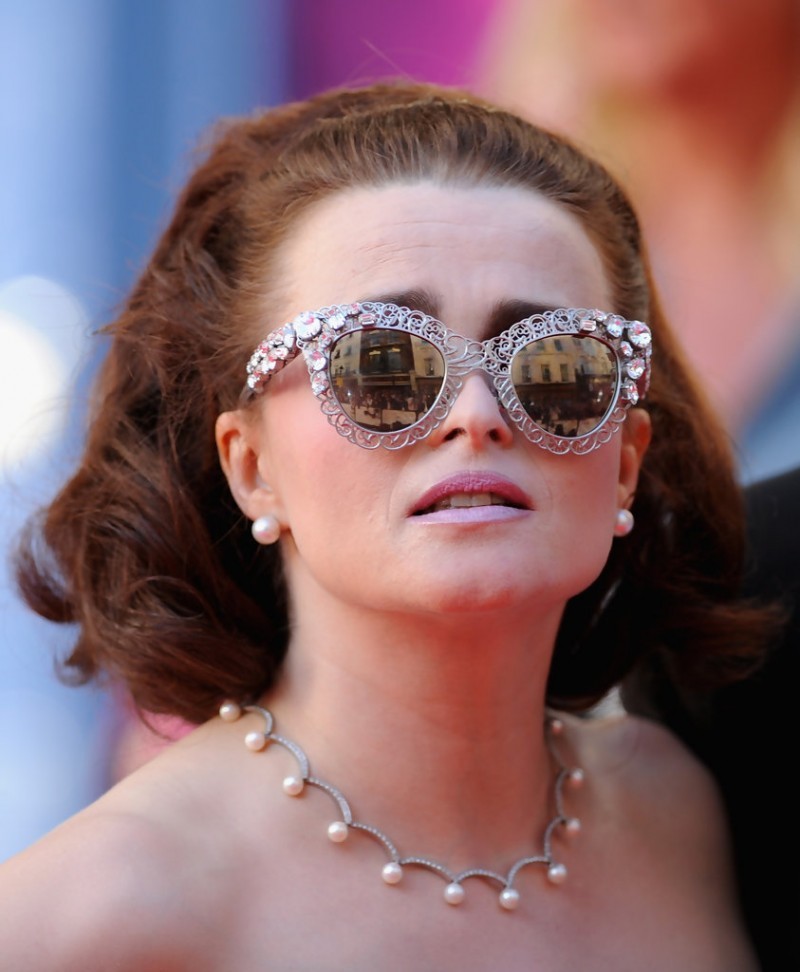 British actress, Helena Bonham Carter, looked too cool for the Arqiva British Academy Television Awards at Theatre Royal on May 18, 2014 in London, England.
The 47-year-old blocked out all the lights from paparazzi while wearing a pair of dense bedazzled shades during the evening event with her long black strapless evening dress.
We really loved the Cultured Pearls she added to her look along with her stylish bouffant making for a mix of retro glamour and new school sparkle.
What do you think of her style? read more