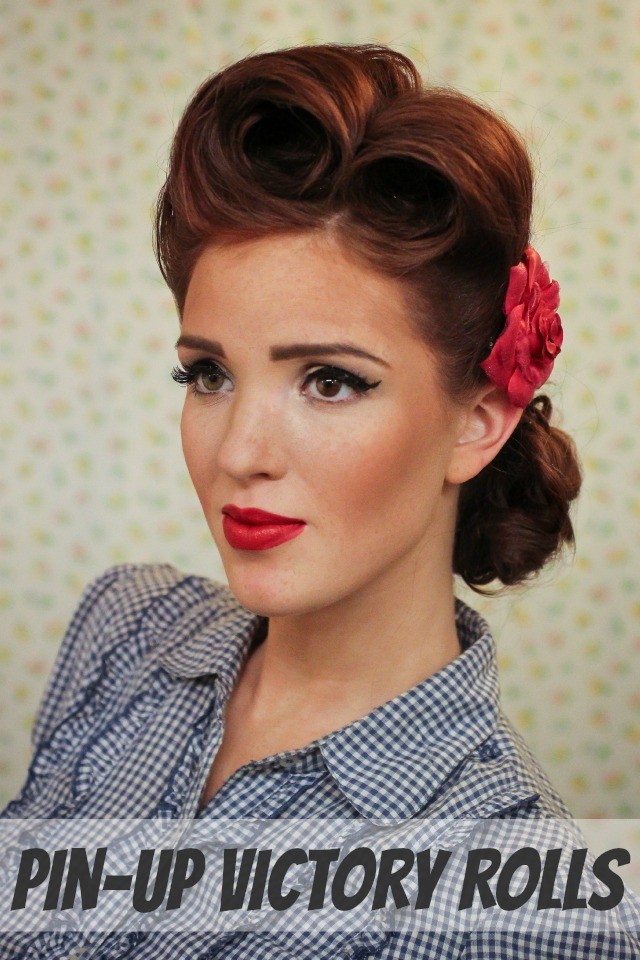 HAIR DIY: "Victory Rolls" A Pin-Up Hair Tutorial by Emily From The Freckled Fox *
Pearls and pin-up girls go hand-in-hand, so we were more than excited to share with you this hairstyle.
Emily, lifestyle blogger of The Freckled Fox, showcased an amazing hairstyle that was pin-up approved.
In her post, "Modern Pin-up Week: #2- Pin-up Victory Rolls", she shared with us an awesome step-by-step tutorial full of pictures and detailed instructions on how to make the perfect "Victory Roll".
"I really love this style and [I] am excited about posting it and hearing what you think, because it feels really classic to me and yet the size of these victory babies is pretty fun and extreme!" says Emily.
The hairstyle does not require a lot of equipment, only:
– Boar Bristled Teasing Comb
– 1″ Curling Iron
– Bobby pins
– Strong Hold Hairspray
– A Hair-Tie
This hairstyle will be a flashback from the past that is extremely welcomed in this modern world. Wear this look for the Spring/Summer and be ready to turn heads.
This look will be greatly complemented with a pair of our "Colleen Earring Set – Lavender AAAA 7-8mm Freshwater Pearl Earring Set".
To see the tutorial visit Freckled-fox.com. 
We love the idea of adding a flower pin in the hair for bonus style points. What do you think of the look? Share your thoughts…
Photo Source: Freckled-fox.com
(Visited 1,518 times, 1 visits today)