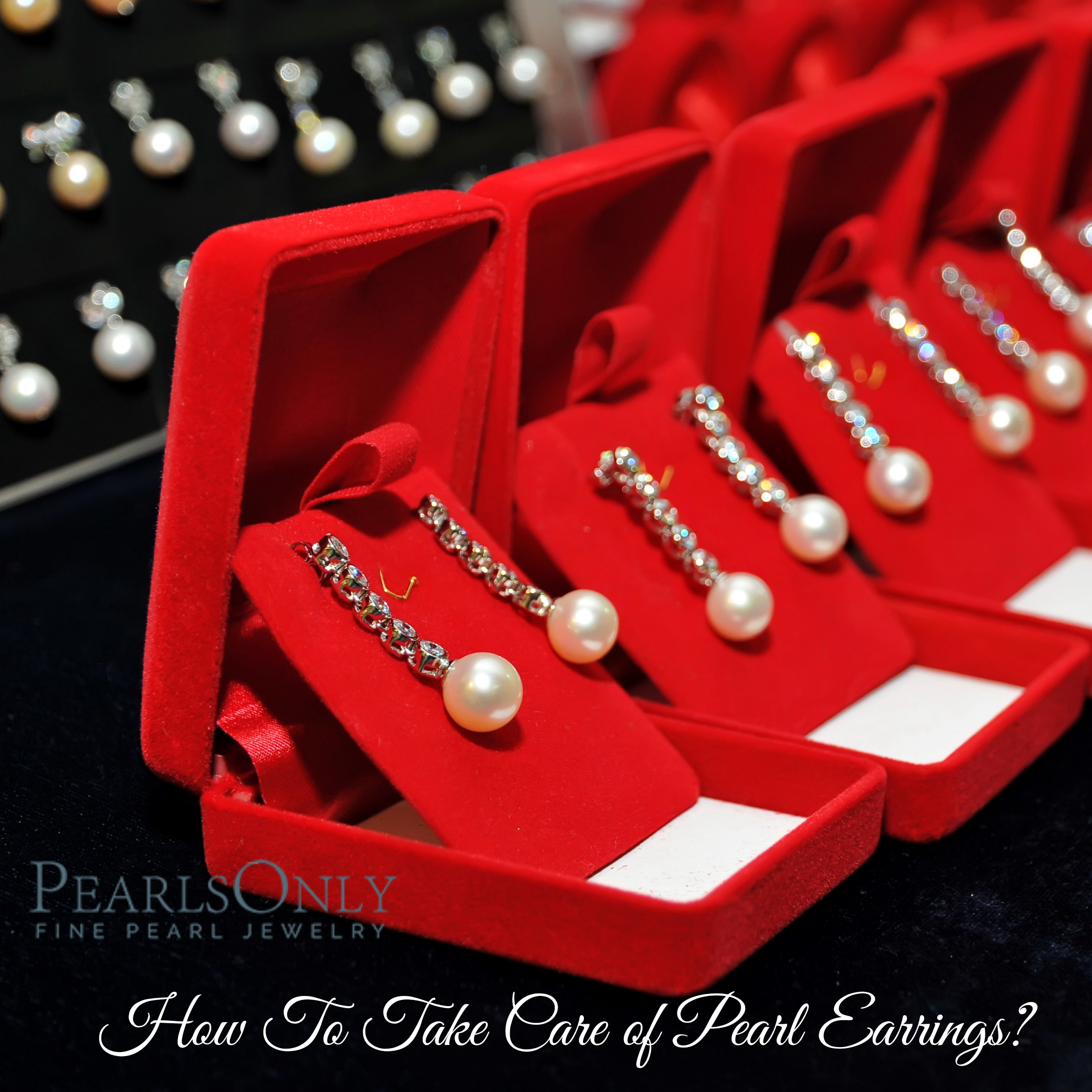 A pair of pearl earrings will make a lovely addition to your jewelry collection.  But as pearls are very sensitive you will need to make sure that you take care of them properly.
When it comes to how to take care of pearl earrings there are certain things to know and do.
The first thing you need to know about keeping your pearl earrings in perfect condition is to limit how much they get exposed to chemicals including acid. If you expose them to acid or chemicals then over time you will notice that your earrings will begin to lose their luster.
One of the most important things you need to do to take care of pearl earrings is to make sure that you clean them after wearing them.  You just need to wipe them with a soft cloth that will help to remove any perspiration from them.
Also if you want if you intend to wear your pearl earrings regularly you should clean them with some water and mild soap.  But don't use tape water instead use distilled or mineral water to clean them.
To clean just dab your pearl earrings with the water and soap mixture using a soft dry cloth.  Then lightly dab them again with another soft dry cloth with just water to remove any soap residue.  Then very lightly polish them with a dry soft cloth.
(Visited 399 times, 1 visits today)