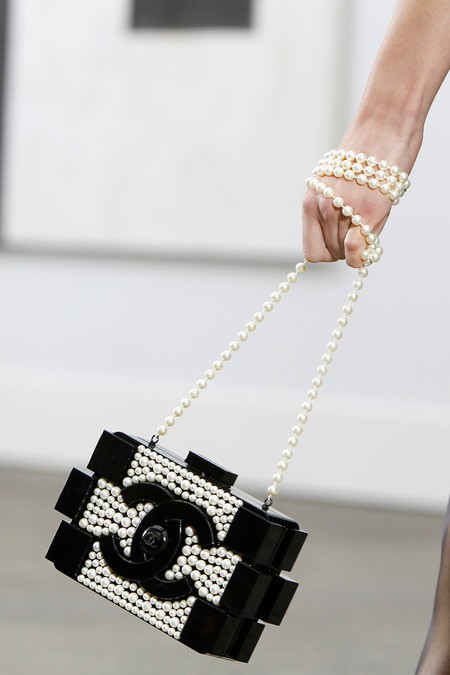 No one ever said that pearls have to dangle from only your neck and ears! The iconic designer house that has been known for its relationship with pearls has made it a point to feature the precious stones not just as jewelry but as an accessory. For the Spring of 2014, the beautifully embellished pearl box clutch will make its appearance on the runway. Totally Chic!
It takes a real designer to come up with such a sophisticated and unique clutch. The bag is covered in beautiful white pearls, bordered with daring black legos, and topping it all off with a long pearl strap. I clutch my pearls as I write… too fabulous!
This bag is very reminiscent of the classiness that the great Coco Chanel has given us in the many years of her genius. When you think of Hollywood glamour and style, then you must think of dear Coco.
How do you wear this bag?
Definitely you can wear it with a little black dress or how about a great pencil skirt in red with a white satin blouse. When you are out on the town just be ready for the camera's flashes.
What do you think of the style? Would you carry?
(Visited 233 times, 1 visits today)