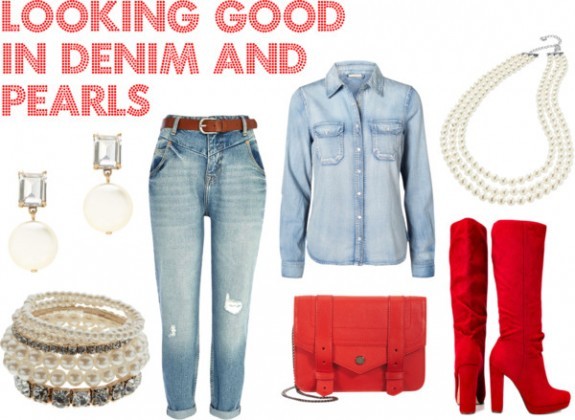 Who says that you can't wear your pearls with your denim?
Pearls are not just for business or evening attire; you can wear your pearls day or night and since they are so dressy use them to take your everyday look up a notch by making it classy and chic.
The Canadian Tuxedo, a look that has raised brows but can also be very stylish. A Canadian Tuxedo is when a person wears denim on denim. The image above would be considered a Canadian Tuxedo. Looks great, right?
Consider having lunch with your friends or significant other wearing this snazzy attire. It is always great to style up your Canadian Tuxedo by adding a bright color in your accessories. Red is a color that always goes superbly with the blue fabric. Add a few fancy pearls, especially an uneven layered strand of white pearls and you are dressed to impress. read more