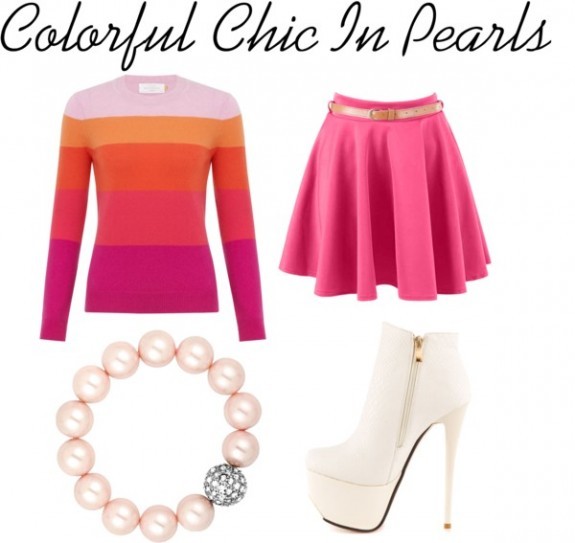 For those of you that think bright colors are only for the spring, think again, dear Fashionistas!
Although the climate is reaching levels of below freezing which can be dreadful, you can still be warm and look fabulous and cheerful in bright and bold colors. Bright colors have become very popular in the recent years since color blocking has become a trend that doesn't seem to be dying anytime soon.
Some of our favorite celebrities have been spotted wearing beautiful bright colors around town. Rihanna, Beyonce and Jennifer Lopez are just a few ladies that know how to stand out in the crowd with statement colors that can be seen from great distances.
Another myth that is being kaput is that one about only mature (older) women wearing pearls! So not true! Pearls are the growing trend amongst celebrities as well because sophistication is something that never goes out of style and every young lady has the urge to be that woman who oozes class and confidence, and there is no accessory that expresses that feeling like pearls.
The featured look above is for the Fashionista that loves to express their cheerfulness out loud.
Will you be wearing color this winter? Share your look ideas!
You can purchase amazing pearls at: www.Pearlsonly.com
(Visited 89 times, 1 visits today)