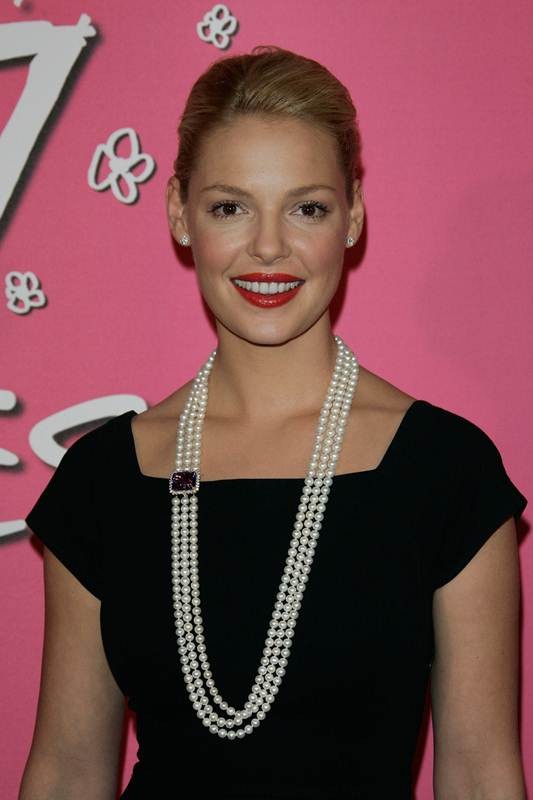 While on tour for her hit comedy film, "27 Dresses", actress Katherine Heigl pulled out her classic chic style in France.
The Grey's Anatomy star looked simple and sweet with her little black dress, matching black pumps, light makeup, pulled back hair and layered opera length pearls on the pink carpet.
We think she looked great but she got a lot of comments for being too simple and staying to safe with her style. We think that she looks very classy and very ladylike.
What do you think of her lady-like style? Is it too predictable? read more