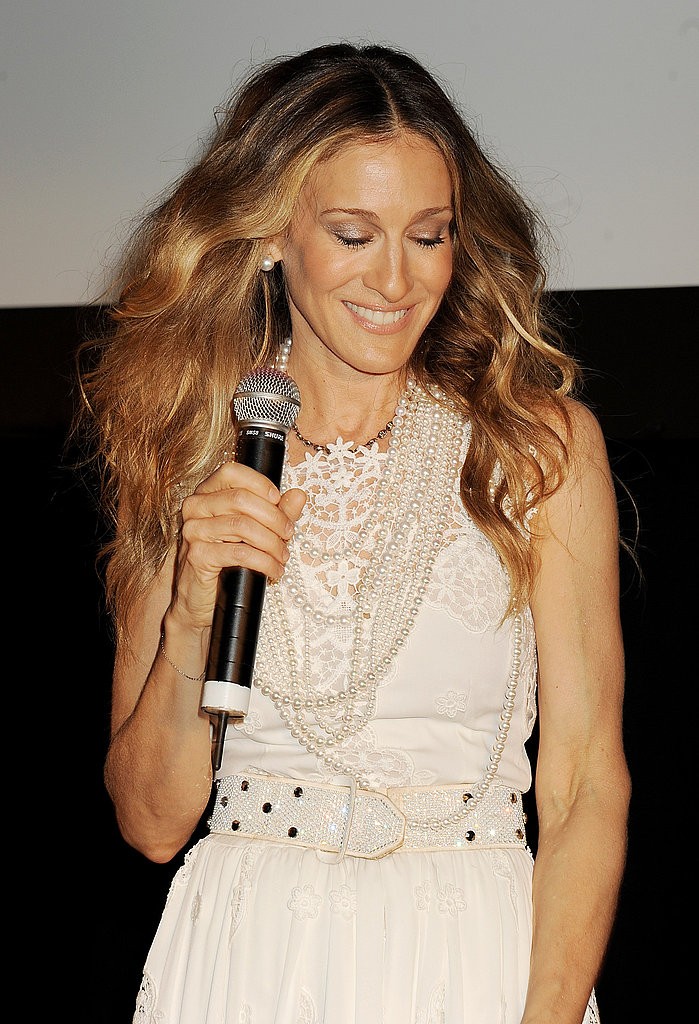 Sex in the City Actress, Sarah Jessica Parker, looked "Pearlicious" and effortlessly chic at the 2011 Cannes Film Festival.
The A-list celebrity looked flawless and fashionably carefree when wearing a long white maxi dress fitted with lace detail. Sarah Jessica's dress was cinched at the waist with a glamorous sparkle waist belt, accompanied with light makeup, breezy beach hair, and layers upon layers of long beautiful pearls with matching pearl stud earrings.
What do you think of Sarah Jessica Parker's festival style? Do you love her stylish look?
Photo Source: onsugar.com
(Visited 587 times, 1 visits today)