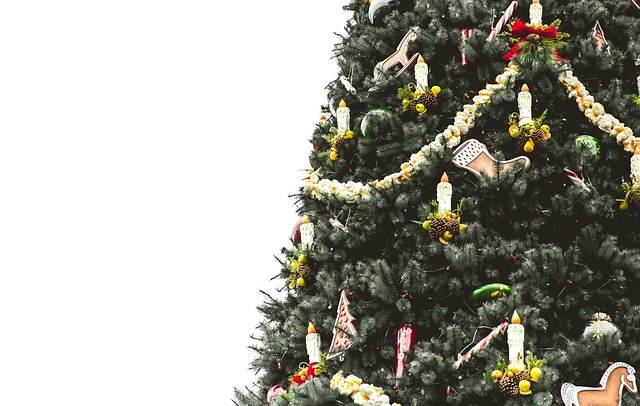 Christmas is fast approaching and of course most of us aren't really prepared for it as yet. You've probably already got a tree or will get one soon. You've also probably got all the ornaments to go on it. But like so many of us you will probably find some of them are broken or just looking a little old. So why not think about making your own pearl Christmas decorations this year.
As you will soon discover there are plenty of ideas online to help you come up with some beautiful Christmas decorations that you can make yourself. If you do intend to make your own decorations including those with pearls in the design, there are certain things to consider before you do.
To help you we offer some advice that will assist you in creating beautiful pearl Christmas tree ornaments. Not only will they add a touch of glitz and glamour to your tree, but also are something that will last for many years to come.
Things To Consider When Making Your Own Pearl Christmas Tree Decorations
1. Choose A Colour Scheme
Most people tend to stick to tradition and go for red and green. You can easily add a touch of class, whilst sticking to tradition by making sure that your homemade ornaments co-ordinate with the rest of the colour scheme. So for example you could add a few baubles to the tree that include cream or white pearls on them.
However, if you want things to be a little different then of course you could choose to create some pearl decorations for Christmas tree that include gold ones in the design. The inclusion of pearl gold Christmas decorations is subtle but also classy. But if you would like even more sparkle then try going full on gold and white pearls.
2. Keep It Simple
If you don't have a lot of time to spend on decorating your home then keep it simple is your best option. It is possible to make just as big an impact through little touches rather than going all out on the decorations. Plus you'll find that these little touches help to bring your desired Christmas look together much more easily.
There are plenty of wonderful materials you can use along with pearls to create some truly beautiful ornaments and decorations for your home. All you really need to create such beautiful pieces is a glue gun and the fabric of your choice. What is important is that the pearl Christmas decorations you create work well together.
3. Use Subtle Lighting
You can never go wrong when you use the right lighting. This Christmas instead of the usual coloured lights on the tree, keep it simple and go for white ones. Not only will they add that touch of elegance to your tree, but will help the beauty of the pearls on your Christmas tree ornaments to stand out even more.
If you want you could also create some stands in which you can place candles that you can put around your home. Why not opt for designs where you can place a tea light in the center and the flicker of the flame will then bounce off the surface of the pearls. These days you can now get tea lights that include a led bulb in them, so it greatly reduces the risk of a child getting burnt.
4. Don't Be Afraid To Recycle And Reuse
Do you have some old Christmas tree ornaments that you don't use anymore, but would love to? Well you can by giving them a good clean before painting and then adding some decoration to them.
You could even get the children involved by allowing them to create one new decoration for the tree themselves. Make an afternoon of it. Not only will they have fun but also it is a lovely time to spend together as a family, which is what Christmas is all about. Your local art store should have plenty of materials you can use to create some truly beautiful new ornaments for your Christmas tree this year.
As already discussed above you need not spend a fortune on Christmas decorations to create that all-important festive mood. Instead you can make your own pearl Christmas decorations. The money you save by making your own can then be used for Christmas shopping instead.
The tips we offer above are simple, inexpensive and yet will add a touch of glamour to your home this coming festive season.
Create Your Own Pearl Bead Balls
A pearl bead ball will make a lovely additional decoration to your Christmas tree this year. There are a couple of ways in which you can create such beautiful pearl Christmas tree ornaments. However, there is a lot of work involved but it will all be worth it in the end.
The method we suggest you use to create such ornaments is one where you can use some old clear glass Christmas tree ornaments that you have. To make such pearl decorations for Christmas tree you will need to have some tacky glue, some clear glass baubles and some pearls of course.
Tacky glue is best as it is much thicker than normal glue and will ensure that the pearls when applied to the glass bauble remain in place. These days you can buy loose pearls online to use when creating such beautiful decorations.
To make such decorations is easy. Simply apply a layer of tacky glue on to the glass bauble. Then you simply need to begin sticking on the pearls and then leaving the whole thing to dry. You could if you want buy just white loose pearls, but if you want to create something truly unique why not opt for buy different coloured loose pearls instead.
It is best if you carry out this work a little bit at the time. So applying a little glue and then attach the pearls. It is important that you also allow the glue to dry first before you begin the same procedure on another part of the glass bauble. This will help to prevent the position of the pearls changing as you handle the bauble.
When it comes to what size pearls to use to create your own Christmas decorations it is best to stick with one size. Not only does this create uniformity to the look of the decorations, but will create something gorgeous that you will love to put up every year.
So the size of the pearls that you use in your designs does matter. You can use any size glass bauble that you like but it is important that the size of the pearls used on them suits the size of the bauble. So for much larger baubles we would suggest using larger size pearls.
Of course you need not limit yourself to just adding pearls to the design, you could add other materials or decorations to them. For example you could think about coating the bauble in some silver, gold or even red glitter first, before then attaching the pearls to the bauble.
If you use say silver glitter on your homemade pearl Christmas decorations you could then apply lavender, pink or even cream coloured pearls to the bauble. Whereas if you were going to use red glitter you cold opt to apply cream or white pearls to it.
The great thing is that with so many different colour pearls you can now choose from creating beautiful, colourful festive looking Christmas ornaments isn't so difficult. However, if you want things to look elegant we would suggest you stick to just one or two colours in your design.
Where To Look For Ideas
If you are having problems coming up with some designs for your pearl Christmas tree ornaments then of course the Internet is a great place to look for some ideas. You'll find places like Pinterest have plenty of wonderful ideas to help you design some truly beautiful Christmas tree ornaments that will look wonderful year after year.
Also online you will be able to find places that sell clear plastic or glass baubles that you can then use to create your own beautiful pearl Christmas tree decorations with. So why not spend a little time just looking to see what you can find that will give you the confidence to create your own special and unique tree decorations this year.
Here at Pearlsonly.com, we have a stunning collection of loose pearls you can buy to help you with creating your own beautiful Christmas tree decorations this year. As well as a wide variety of different colours, we also offer them in a wide array of different sizes. So you are sure to find some that not only suit your particular tastes, but also your budget.
(Visited 389 times, 1 visits today)