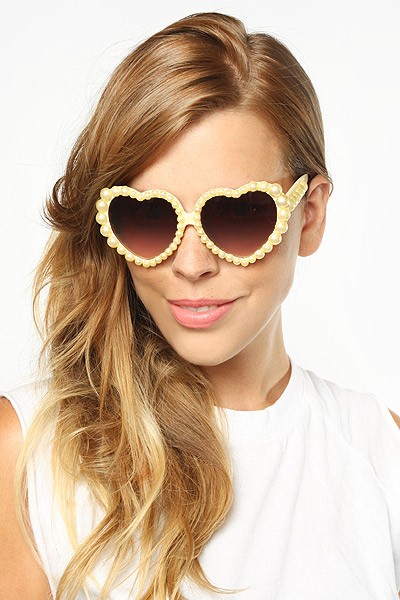 Tired of the same look? Looking to bring a new twist to your sunglasses collection? Look no further than the 'Katy Perry 3' Heart Shaped Pearl Sunglasses – Nude.
These glasses inspired by Rihanna's Chanel glasses that she wore during her Victoria Secret performance, features adorable pearls covering the heart shaped rims.
We really like this style because it is fun, pretty and carefree, and we believe it will look amazing this summer when you are out and about.
The glasses can be purchased at Bleudame.com for $14.80 which is a great bargain! read more