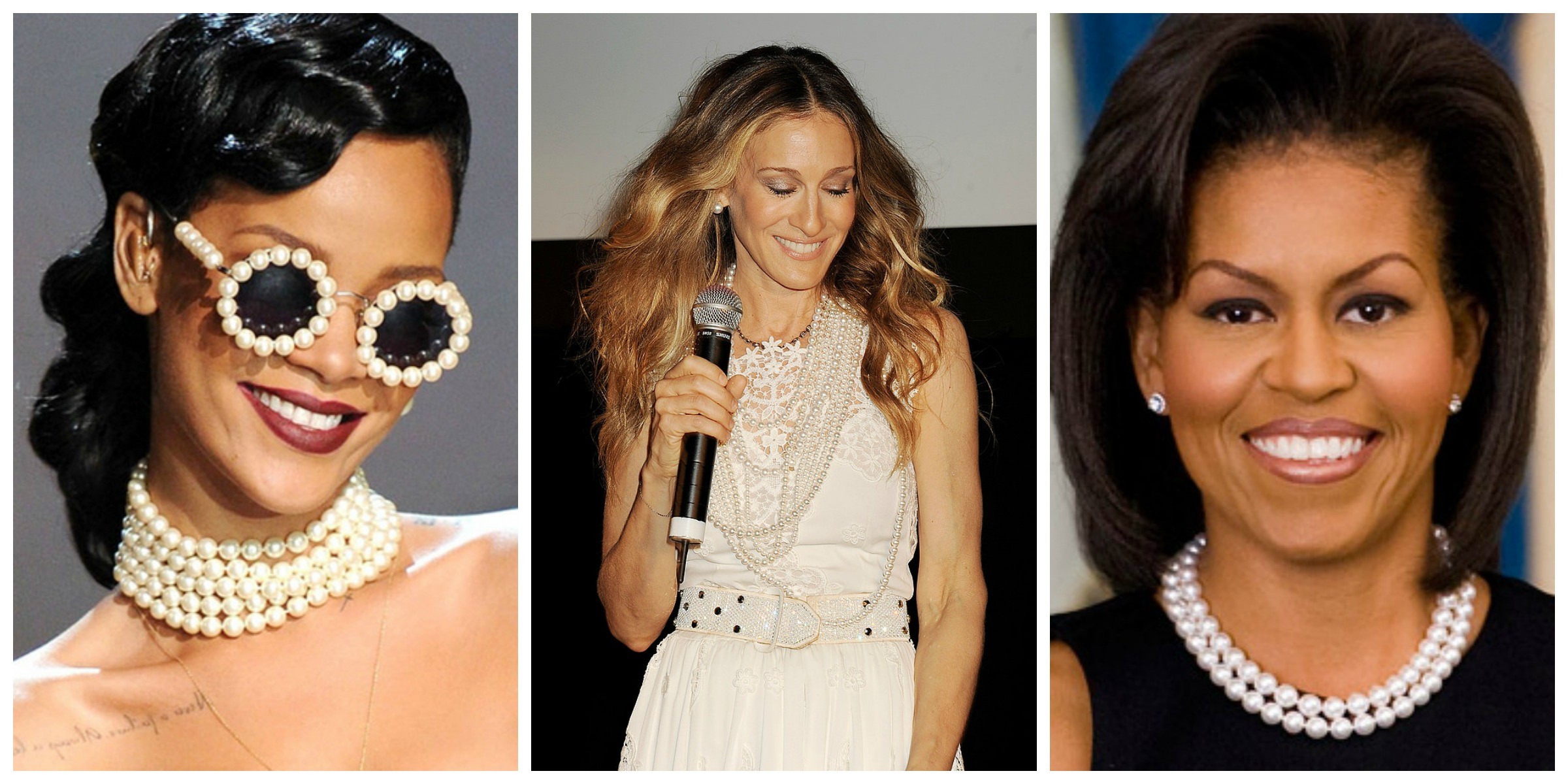 This week we, at Pearls Only, are celebrating the beauty of pearls. I know, we celebrate pearls everyday but this week we will be celebrating with a fashion stylist that knows the importance of wearing pearls and why they are associated with class, elegance, professionalism and great stature.
Tish Thomas, a fashion stylist that has worked with major campaigns that include, Saks Fifth Avenue, and Nordstrom's. She has also styled the iconic supermodel, Beverly Johnson. Today, she shares her thoughts on the most famous women to make a fashion statement in pearls.
When we asked the fashion stylist who are some of her favorite fashionista in pearls, she said, "Oh that is a looooong list!"
Some of Tish's favorites included:
Angelina Jolie
Rihanna
Mary-Kate & Ashley Olsen
Jennifer Lopez
Ciara
Wendy Williams

Sarah Jessica Parker
"The two most fashionably iconic First Ladies, Michelle Obama and the late Jacqueline Onassis Kennedy!"
"Let us not forget the incomparable Princess Diana!"
Tish's favorite legendary beauties that wore pearls:
Elizabeth Taylor
Diahann Carroll
Marilyn Monroe
Josephine Baker
Lena Horne
"They all wore their pearls so beautifully! I mean, they defined versatility when it came to wearing pearls. Just amazing!"
Yes indeed, these women were quite stunning in pearls and we love to see you in them too. Send us a picture on twitter so we can see your pearl style.
Ms. Thomas will be sharing her fashion tips on how to wear your pearls and look like a million bucks! Until then…
Love and Pearls,
Ms. Elitou
Learn more about Tish Thomas at: www.tishthomas.com
(Visited 839 times, 1 visits today)