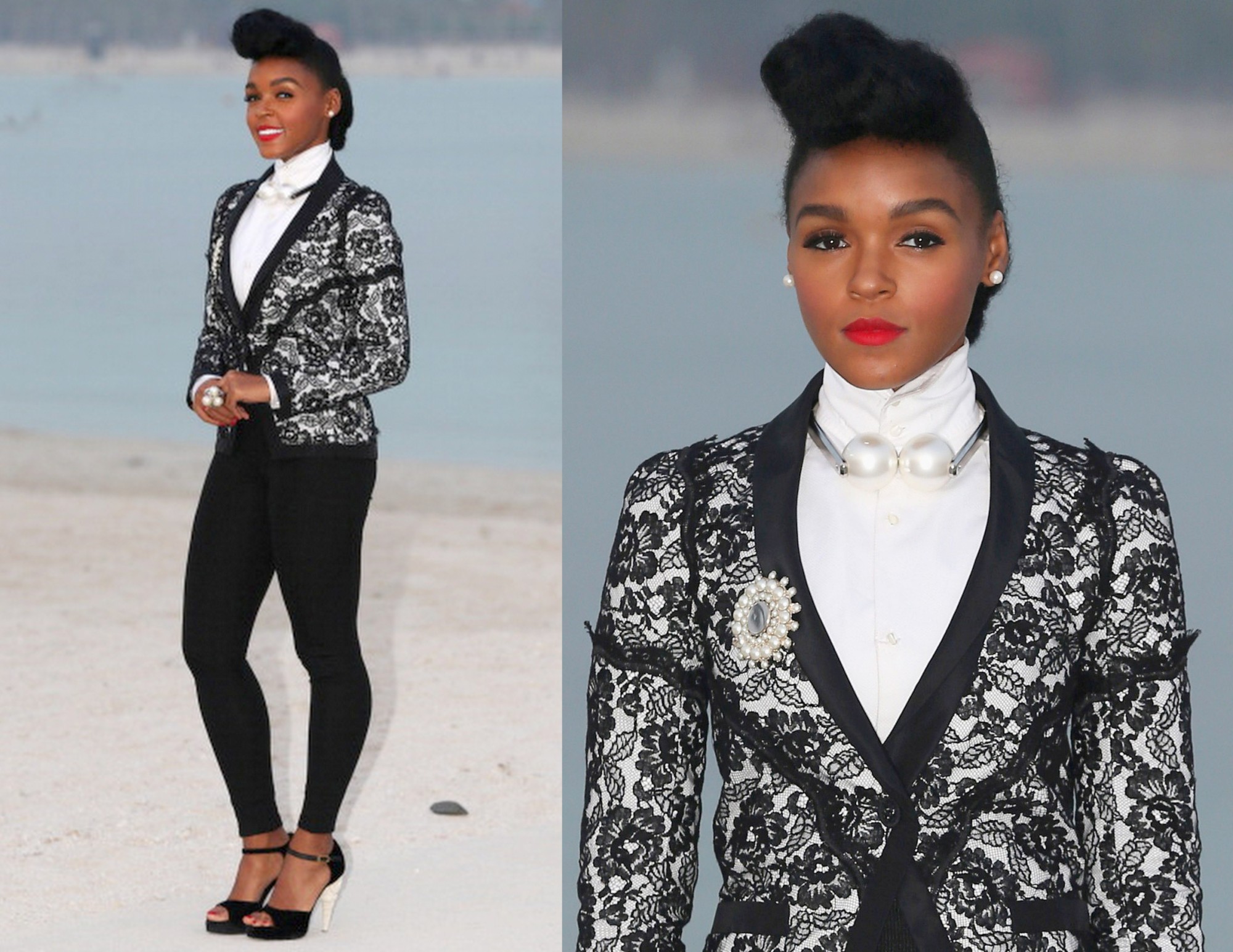 Janelle Monae showed up and showed out when she attended the Chanel Cruise 2015 Collection in Dubai decked out in large statement pearls!
Although she wore her traditional black-and-white color scheme and favorite updo, she kept her style unique be adding a cube ring with three massive pearls, pearl earrings, a pearl brooch and Chanel's signature pearl headphone necklace.
She also posted a great image of her pearl style on her Instagram which gives you a better insight of the ring's immense glory.
What do you think of the singer's style? Do you love it?
Photo Source: becauseiamfabulous.com, Getty Images, @janellemonae Instagram
(Visited 624 times, 1 visits today)