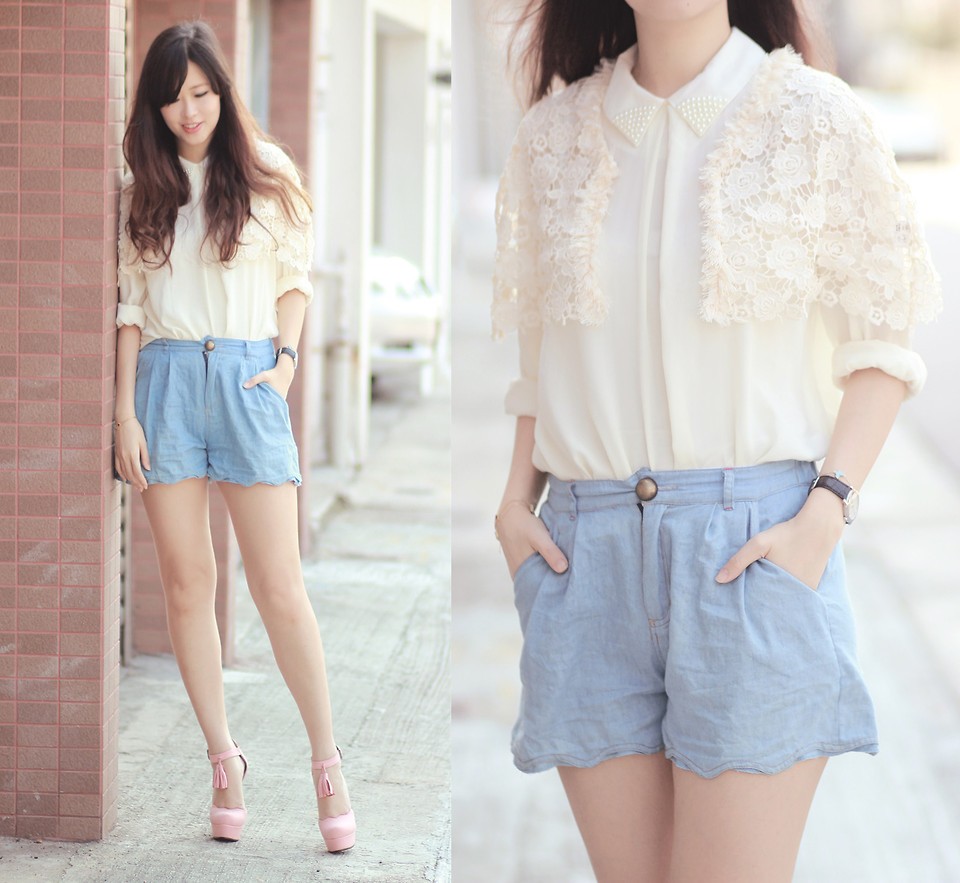 You've seen this fashionista earlier this week and she has done it again as out "Fashionista of the Day in Pearls"! She looks fun, comfy and breezy and ready to enjoy the spring and go right into the summer!
Mayo Wo, fashion blogger of Mellow Mayo, showed off her chic style with a pearl collar top by Ianywear, lace cape by Amelie Street, scalloped shorts by Chic Wish, and pretty Mello Heels by Sugarfree X Mayo Wo.
We think this Fashionista looks great from head to toe, and we are sure that you will love her look as well.
What do you think? Does she look comfy and breezy?
Visit Mayo at her website: mellowmayo.com
Photo Credit: mellowmayo.com
(Visited 158 times, 1 visits today)