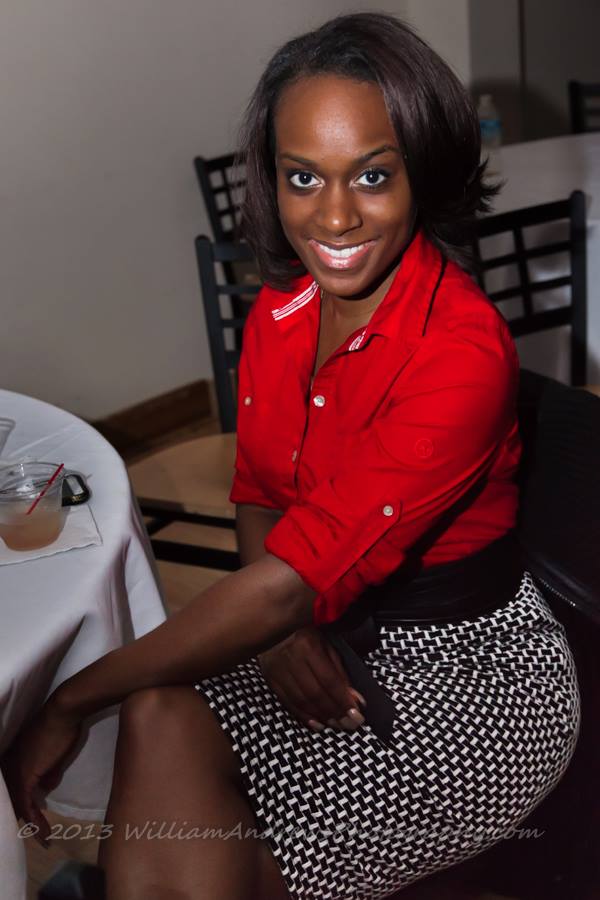 Angela Edmunds, is a woman of business and style. As a wardrobe stylist that has her finger on the pulse of all that is trendy and stylish in the fashion world, Angela is also the President/Founder of Sarai Style,  and the owner of Showroom77, which is Philadelphia's first wholesale/retail multi-clothing & accessory label showroom. She is also sought after for fashion and style tips for major media outlets that include Philadelphia Style Magazine, BET's Rip the Runway, CN8 news, and independent movie sets.
Having such an extensive curriculum vitae, we wanted to speak with Ms. Edmunds, and gain insight on her ideas of pearls in the year 2014. We also wanted to know how she would style pearls and if she thinks that pearls are perfect for every woman.
"Pearls are a classic accessory that will not go out of style," says Edmunds. We at Pearls Only couldn't agree more! Pearls have always played a major part in women's accessory history. Women of our past and present have been wearing pearls and they will continue to do so. Pearls are important in a woman's life because they are classy, modest, and versatile and they fit all lifestyles and professions from school teacher to first ladies.
"Pearls can be worn by women in many professions," says Angela. "They can be seen on everyone from lawyers and government officials to editors, TV hosts and more." Angela also adds, "A woman can wear pearls a few different ways like a classic single strand, layered or in large clusters for a statement look. A woman can also add a few strands of pearl bracelets for a little edge and single pearl post earrings for a soft touch."
While business professionals and political figures have been spotted wearing pearls, so have trendsetters and go –getters in the entertainment industry also embracing pearls and making it the center attention of their wardrobe. "Famous women like Madonna, Oprah and our Rihanna have worn pearls and made them look amazing," says Edmunds.
While pearls look great most of the time, there are times when pearls can look a little misplaced with your wardrobe. "Pearls are classic accessories that will not go out of style," confirms Angela. "Depending on the style of pearls and the attire, it can look misplaced instead of accenting." Angela suggests that, "Hair styled up with a pearl necklace can be very elegant."
Angela's final thoughts on pearls are this: "Have fun with pearls. I love statement pearls because they can beautifully transform a look."
Here are a few pearl items that Angela thought were ultra-chic:
MarieAnt Set – White A 8-9mm Freshwater Pearl Set- $79
Black AA 6-7mm Freshwater Pearl Set- $129
Pink A 6-7mm Freshwater Pearl Set- $125
Overall, pearls are accessories that will stand the test of time in fashion and can almost never be worn wrong. When you are in need of a little inspiration, check out the many celebrities and professional women who have worn pearls and made them look stunning.
Be sure to check out more of our pearl accessories and learn more about Angela Edmunds at: www.showroom77.net
What are your thoughts on pearls?
Photo Sources: Pearls Only, Angela's Facebook
(Visited 459 times, 1 visits today)