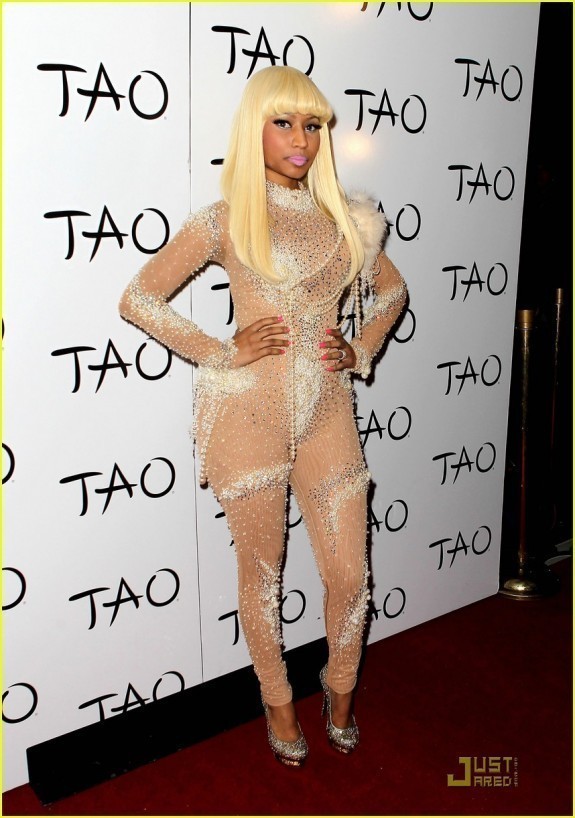 When it comes to shock and hip hop, the Pink Friday rapper is no stranger to pearls. On her 26th birthday, Nicki Minaj was not shy about showing all of her assets in a bodysuit decorated in pearls and other gems.
The "Marilyn Monroe" singer is known for being artistic and daring just like Lady Gaga, but with her own flair.
We are not sure if we are fans of this bodysuit that was created by the Blonds, but what we do know is that Nicki is an artist and she tends to be one that creates the trends and people like her "Barbz" follow.
What do you think of Ms. Minaj unique bodysuit? Would you dare to wear?
(Visited 362 times, 1 visits today)