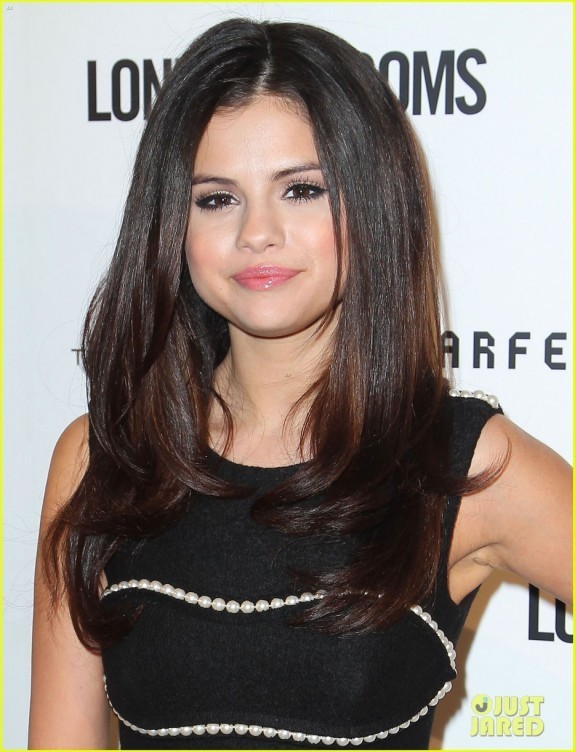 Selena Gomez is a young lady that has done very well. As a former and successful Disney star, she has successfully crossed into the music industry selling more than two million singles of "Come & Get It" earning her a place as a Top 10 on the Billboard Hot 100 Chart. She also starred in the movie Spring Breakers to show her more adult style of acting. Now, at the age of 21, she is known for her on again and off again relationship with Justin Bieber.
What we appreciate about Selena is how she remains a lady as she matures and that she is now one of the showstoppers on the red carpet. As you can see she also wears pearls very well.
Spotted at the British Fashion Council in the upscale Beverly Hills, she wore this Marios Schwab black dress with pearl details. She complemented the look with a basic black clutch and black pumps. She looks quite stunning.
Update on Selena:  Selena is off the singles market and back with her main squeeze, Justin Beiber. According to Hollywood Life, a source has spilled the beans on JB and Selena's romantic night in a lavish two-bedroom villa overlooking the ocean."
Let's just hope that Selena and Justin are doing things in style and with plenty of class! No throwing eggs, Justin!
What do you think of Selena's look?
Photo Credit: Just Jared
(Visited 222 times, 1 visits today)