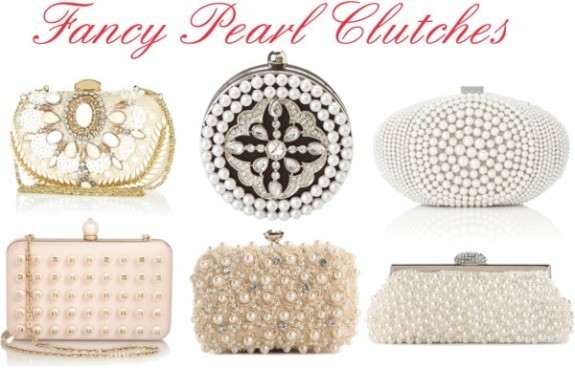 As you plan for your wedding, you will need something that will hold your necessities; nothing too big, but something that can carry your gifts of cash, gift cards, hotel key, unmentionables and makeup. Think about purchasing a clutch handbag that will complement your beautiful dress.
We always recommend having an elegant pearl clutch. There are many styles and colors of clutch bags with pearls so you may be overwhelmed, so here are a few things that you want to consider:
Price- A stylish pearl clutch can range in prices of $50- $3,000. It all depends on your budget so choose the one that best fits your price range.
Style- Pearl clutches can come in so many different sizes, colors and shapes. Look for the ones that best suits your style or the ones that you think fit your personality.
If you plan to have your wedding party also carrying clutches, it is recommended that you get them matching bags and you get one that is a little different. This will ensure that yours never gets mistaken for theirs.
Convenience- If you are the kind of girl that likes to dance and mingle then you will want a bag that has a shoulder strap. There are some clutches that come with a chain for the convenience of wearing around your shoulder so that you can dance the night away.
There is much convenience to carrying a clutch on your wedding day, so plan it into your budget. But if you feel like you really won't have a need for one, plan to purchase more expensive shoes.
Happy planning!
Will you opt to carry a clutch? Share your reasons…
(Visited 536 times, 1 visits today)