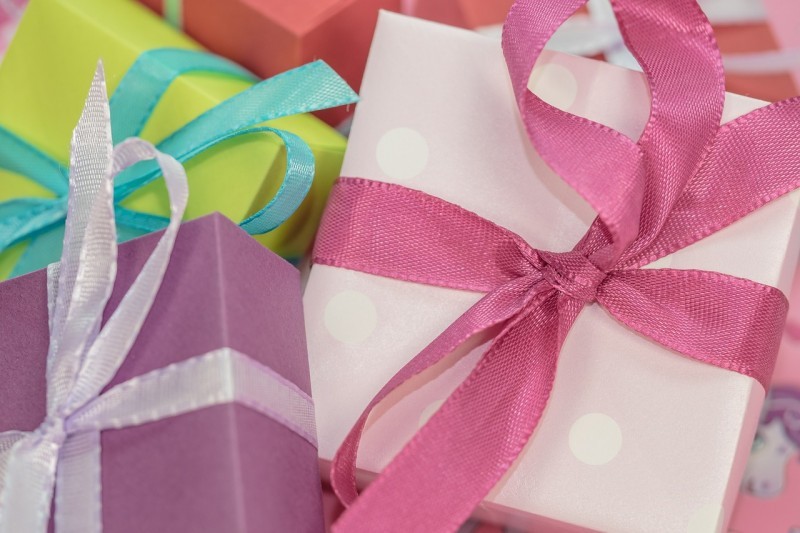 Shopping for Mother's Day can be an overwhelming event if you don't have an idea of what your mother will want. When it comes to mom, you want to get her something that is special, sentimental and of course within your budget.
Finding the perfect gift can sometimes be complicated because there are so many things on the market to choose from but one item that seems to never go out of style for Mother's Day because they are a classic buy are pearls!
You may be thinking, what kind of pearls? This is where we come in. We have created a wonderful gift guide of 10 of the most beautiful pearls for Mother's Day for your #1 lady.
Drop Necklace – Pink A 3-4mm Freshwater Pearl Necklace $45
We adore this tiny pink freshwater pearl necklace featuring a sturdy wire, delicate 3 – 4 millimeters in diameter freshwater pearls, solitaire dropped pearl and a long steel clasp. Your mother will wear her Pink Freshwater Pearl Drop Necklace over and over to compliment her lacy blouses and tea party attire.
---
Jessica Ring – Pink AA 6-7mm Freshwater Pearl Ring $45
Show your mom you promise to always cherish her with this Jessica Pink AA 6-7mm Freshwater Pearl Ring featuring a gorgeous pearl held between two openwork hearts. This pink pearl ring showcases one freshwater 6 to 7mm pearl with sterling silver framing. Placed in an elegant velvet lined box this ring is an amazing gift!
---
Harmony – Pearl with Heart Charms Bracelet – White A 6-7mm Freshwater Pearl Bracelet $55
For the moms out there who have a more modern style and would never wear a strand of round pearls, this Harmony – Pearl with Heart Charms Bracelet is a perfect fit. Mom will appreciate this bracelet because it's easy to wear jewelry that is stylish and one-of-a-kind looking.  This beautiful bracelet features wonderful white 6-7mm freshwater pearls, shell and heart charms.
---
Sadie Ring – Lavender AA 9-10mm Freshwater Pearl Ring $69
Show your mom your eternal love with this pretty openwork heart ring with gorgeous lavender freshwater pearl in the center. This exquisite Sadie Lavender Freshwater Pearl Ring showcases single perfect lavender freshwater 9 to 10mm pearl with dynamic sterling silver framing.
---
Amber Pendant – Black AA 6-7mm Japanese Akoya Pearl Pendant $79
Getting your mother a nice gift is much more affordable than you think with this Amber Black Japanese Akoya Pearl Pendant! This pendant is a great piece because it features a fashionable black Japanese Akoya pearl measuring at 6 – 7 mm, interlocking sterling silver hearts and sterling silver box chain or any one of your choosing.
---
Weave Set – Black A 6-7mm Freshwater Pearl Set $89
If you think that a pearl set is out of your price range for mother's day then thinks again! This gorgeous Weave Black A 6-7mm Freshwater Pearl Set features genuine high-quality freshwater pearl necklace, accompanied by a matching pearl bracelet and a pair of sterling silver lever back post mounted pearl earrings. No one will ever guess what you spent on this gift as it is shipped to you in an elegant velvet lined box.
---
Almira Necklace – White AA 6-10mm Freshwater Pearl Necklace $159
This beautiful freshwater pearl necklace is a perfect gift for your mom. This Almira White Freshwater Pearl Necklace is a special one featuring beautiful pearls measuring 6mm to 10mm in size with sterling silver clasp. This is a wonderful buy for the #1 lady in your life and to top it off, the gorgeous style necklace arrives ready to give in a velvet-lined box along with many freebies.
---
Pink AA 7-8mm Freshwater Pearl Set $175
Show your mom how precious she is with this gorgeous pink 7-8mm freshwater pearl set with bracelet, necklace and pearl earrings with 14K yellow gold posts. We know your mom will love how special she looks with her genuine high-quality Pink Freshwater Pearl Set.
---
Damica Earring Set – Gold AAA 10-11mm South Sea Pearl Earring Set $745
These earrings are a part of the Ultimate collection, the finest and most-extensive line of top quality South Sea cultured pearls available anywhere in the world, and if you get these earrings for you mom she will feel like a queen! The earrings feature luxurious 10 to 11mm gold South Sea pearls with 14k Yellow Gold post and six sparkling diamonds, a total gem weight of 0.03ct. We love that these earrings come with a complimentary elegant velvet lined box and, if you choose, you can have the earrings gift wrapped to take the presentation to the next level of greatness.
---
Multicolor Black AA+ 9.7-12.9mm Tahitian Pearl Necklace $2,809
Looking to splurge for mom this year? Then this is a piece to get! The Multicolor Black AA+ 9.7-12.9mm Tahitian Pearl Necklace is a great investment piece for the lady who raised you. These pearls are the rarest and most sought after in the world. The necklace features cultured multicolored rare black Tahitian pearls with complementing 14k White Gold clasp for the perfect finish. This piece will look luxurious when placed in a complimentary This Thplaced l elegant velvet lined box and, if you choose, you can get the necklace gift wrapped to turn this piece into an unforgettable gift.
So what kind of pearls will you be purchasing for Mom, this Mother's Day? No matter what you get from Pearls Only, she will surely love them!
(Visited 1,370 times, 1 visits today)