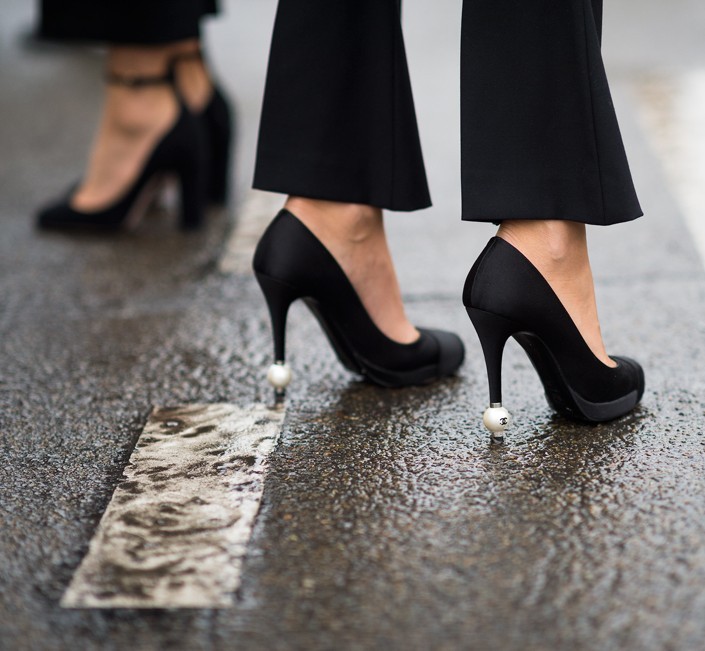 We told you many times that pearls are the must have items all year-long because they are classic while always evolving– and this only confirmed our thoughts!
This is an awesome shot of an obviously stylish woman stomping the rainy streets wearing some beautifully designed Chanel pumps featuring delicate pearls in the heel.
You have to love a woman who has great attention to detail.
This is completely fashion forward and we can't get enough!
What do you think of the pearl style? Do you love these Chanel heels? read more