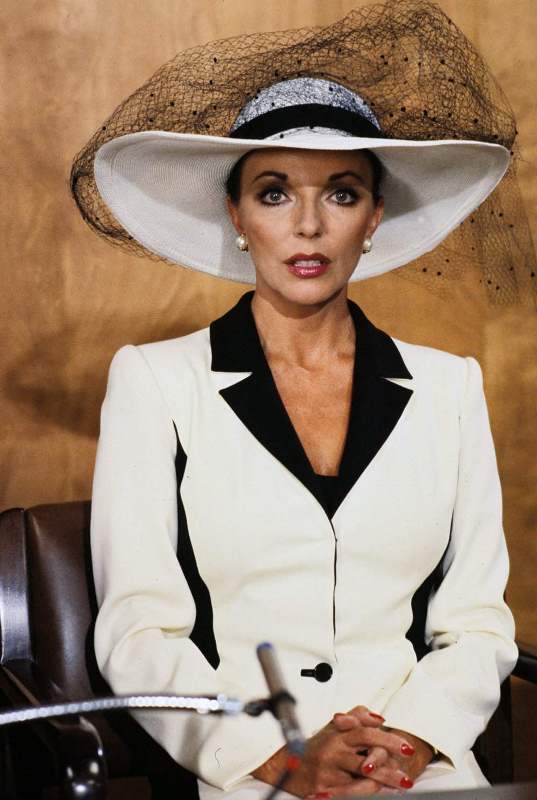 We love to go back and find some of the most iconic woman of all time wearing pearls!
Today's feature is a TV show legend.
English actress, Joan Henrietta Collins, born May 23, 1933, was a woman of style best known for her role as vengeful Alex Carrington on Dynasty, in 1981.
On Dynasty, Joan's character, Alex Carrington is a glamorously chic ex-wife of a tycoon and every show was fabulous when she showed off her polished style.
Most often you would see her in tailored suits, oversized hats, and charming pearl earrings. read more