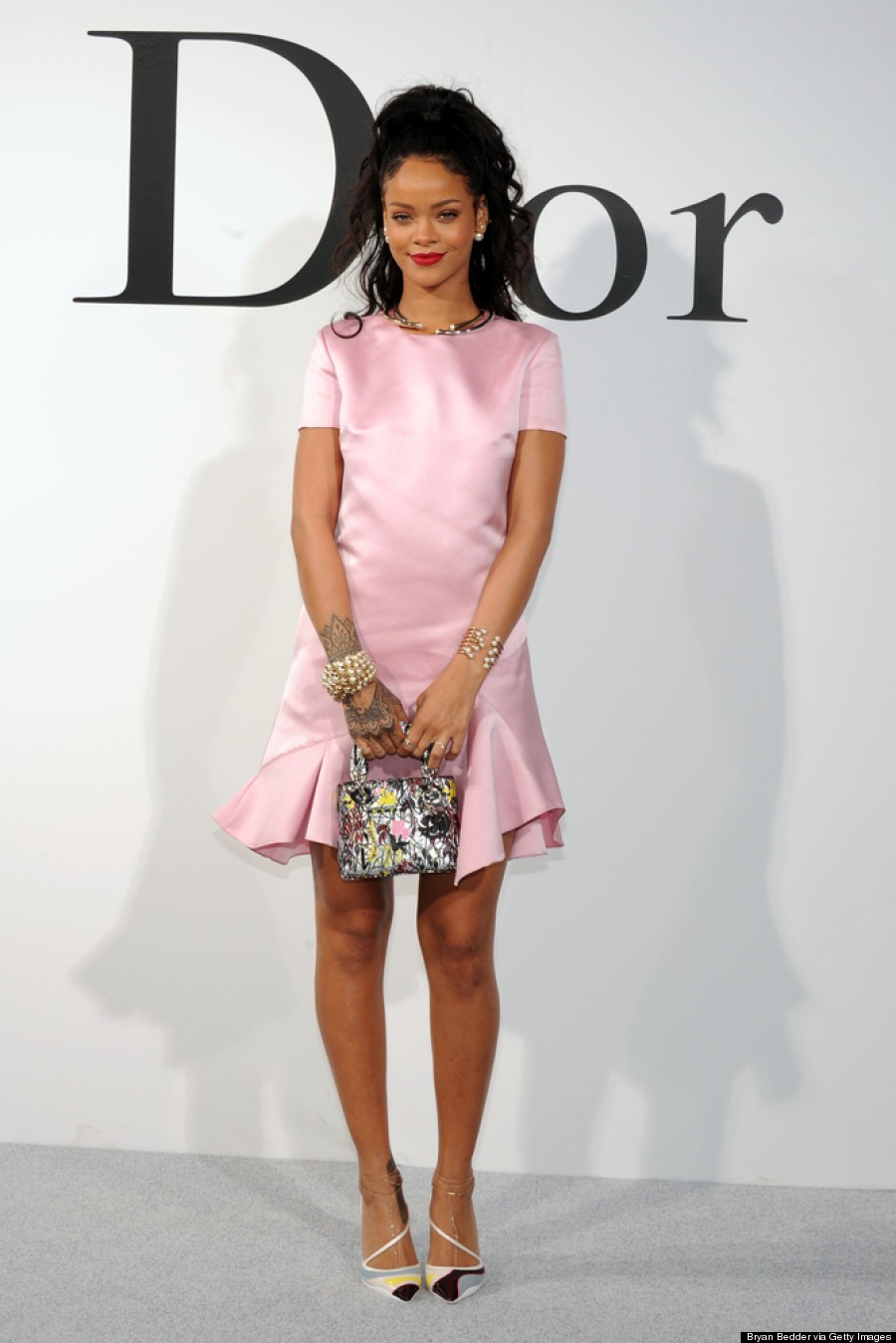 Rihanna is a true example of a fashion chameleon! She is constantly changing her style and for the most part, it's a HIT.
Rihanna once again showed that she can go from grungy black lace and leather attire to angelic white. Looking like a complete sweetheart at the 2015 Dior Cruise Fashion Show, on May 7th, Rihanna is dressed so feminine with a soft pink fluted dress by Dior; an artsy Lady Dior bag, an abundance of pearls, fun heels, and an adorable up-do hairstyle that makes her look so darling.
The red lip is just what this adorable look needed to remind us that Rihanna is a good girl gone bad.
We love it! What do you think?
Photo Credit: Getty Images
(Visited 855 times, 1 visits today)