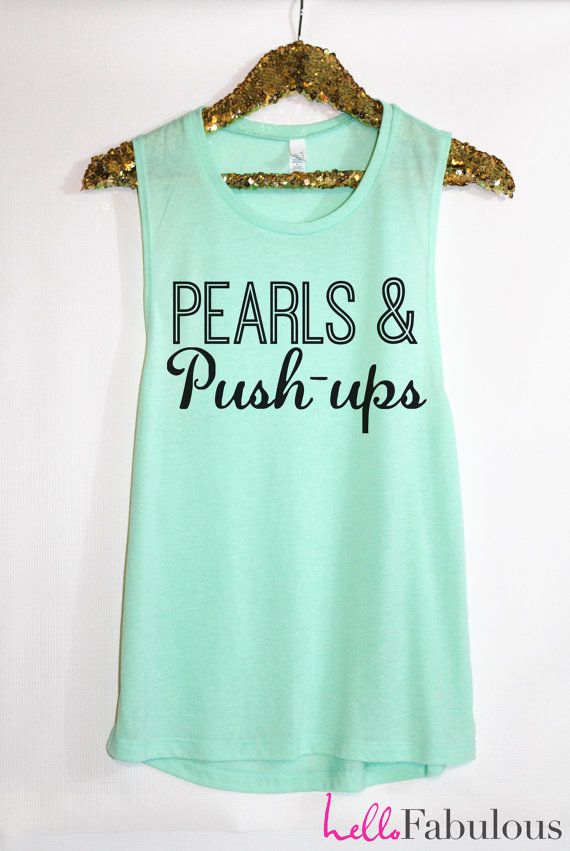 Getting ready for that special day and need to get in shape? If so, there is no reason you can't do it in fashion.  Take a look at the cute top that we have featured:
We found these totally chic "Pearls and Push-ups Workout Tank Top" on Hello Fabulous Apparel's Etsy for the price of $22.99.
What we like about this top is the fun and fashion that it inspires: Look good and feel good. When we are in our best health, the best way to reward ourselves is with… you got it, PEARLS!
A fashionista or a bride-to-be can appreciate the motivation of this shirt. A perfect gift for bridesmaids too.
What do you think of this top? Would you wear it? Would you add a few pearls for accent?
(Visited 190 times, 1 visits today)