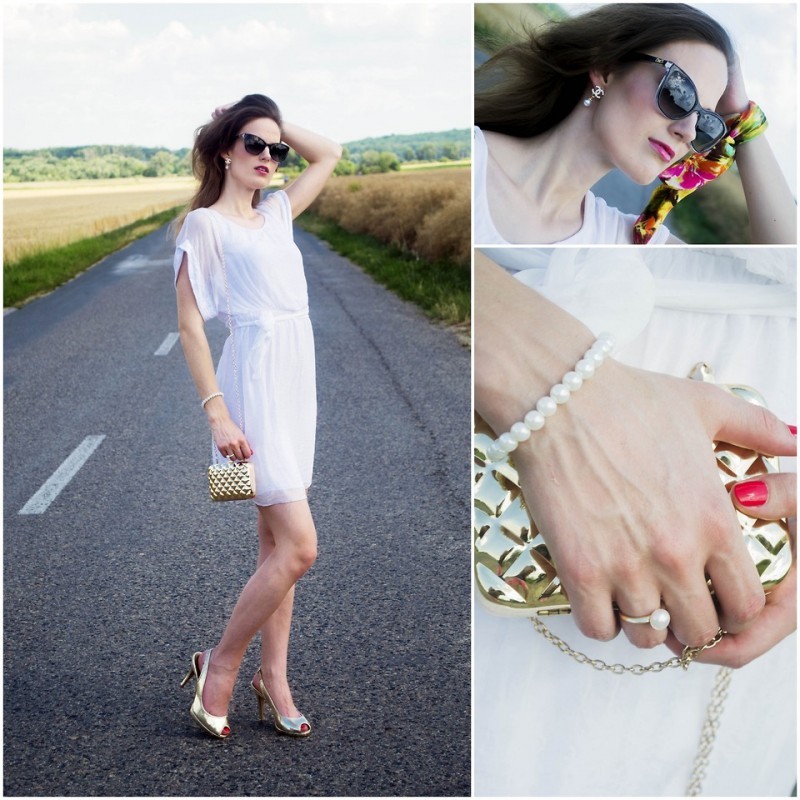 This Fashionista was chosen as our "Fashionista of the Day in Pearls" because she looks totally clean and breezy in her all white dress, gold accents and pearls.
Klára, style blogger of klaranekulova.cz, showed off her style with her white Melanera dress, gold Marks & Spencer heels, chic Dolce & Gabbana cat eye glasses,  Guess scarf, Reserved gold clutch, Aliexpress pearl earrings, Lindex pearl bracelet, and Klenoty Aurum pearl ring.
The little white dress is the answer to looking dressy during the day, and adding gold accessories will take white right into the evening.
We think this Fashionista looks cute and we are sure that you will love her look as well.
What do you think? Does she look chic?
Visit Klára at her website: klaranekulova.cz
Photo Credit: klaranekulova.cz
(Visited 182 times, 1 visits today)