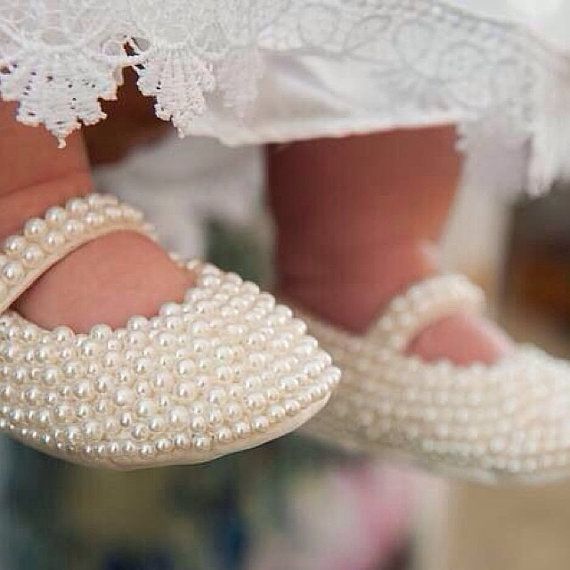 .
.
.
.
.
.
.
.
.
.
.
..
.Your baby can now be ready for that special day with you, from head to toe! Check out these adorable and completely stylish pair of pearl ballet shoes. Aren't they super sweet?
We found these really awesome "White Pearl Ballet Shoes Swarovski Crystal Baby" on Minimajesty's Etsy for the price of $49.90.
What we like about these shoes is that they are perfect for a baptism ceremony or any other special event in your precious baby's early life. Super snazzy they are!
What do you think of them? Would you let your child wear?  Do you think that the price is affordable?
(Visited 227 times, 1 visits today)