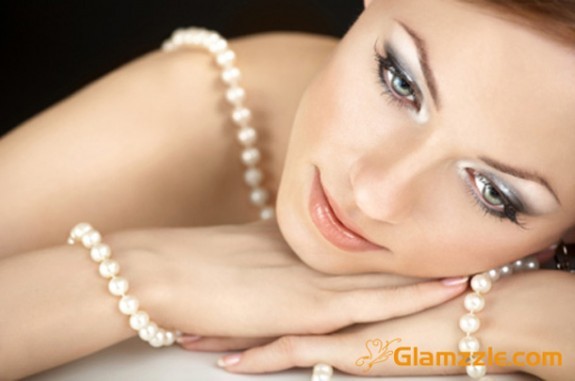 Many of us associate a pearl necklace with a simple strand of white freshwater pearls, but in modern times, you can now find some really gorgeous pearl pendants in different styles, colors, pearl qualities, and origins—how wonderful is that?
With unique and beautiful pearl pendants like the ones we included below, you can now give up the "old school" ideas that pearls are for a mature woman, and catch up to the latest trending pearls that are sleek and chic. Pearls can now be worn at any age and for almost any occasion.
 Athena Pendant – Black AA 7-8mm Freshwater Pearl Pendant
We love this pendant because of its simplicity and unique style. The artistic rectangular framing accompanied with the darling black freshwater pearl makes it a complete eye catcher. This pendant will look chic with a white tank and a pair of fitted jeans.
 Eudora Pendant – Pink AA 7-8mm Freshwater Pearl Pendant 
We love this piece because it is wonderfully deigned with a beautiful pink freshwater pearl as a focal point that is accompanied by stylish heart sparkles. Nothing will look more amazing with your casual look that can be taken from day to night in a white blouse and a black pencil skirt.
 Rocio Pendant – Black AA 9-10mm Freshwater Pearl Pendant
We adore this pendant because it is the eponymy of art and style in the perfect combination of an abstract floral design with a gorgeous black freshwater pearl that is the center of attention. This pendant will be a great complement to a little red dress.
Destina Pendant – Black AAAA 7-8mm Freshwater Pearl Pendant
This pendant is simple yet complicated. It features a black freshwater pearl holding on to the chain making for a daring style. We love the cubic zirconia framing that is designed to look as if the pearl is dangling by a string.  A really great gift for that special someone in your life that loves a unique and fascinating piece of jewelry.
Amanda Pendant – Black AA 6-7mm Japanese Akoya Pearl Pendant 
This pendant is a WOW piece! It will leave onlookers breathless as they admire the beautiful black Japanese Akoya pearl with a beautiful egg-shaped border that holds the pearl with elegance. This pendant will amazing with every look!
What do you think of the pendants? Would you wear? 
(Visited 164 times, 1 visits today)