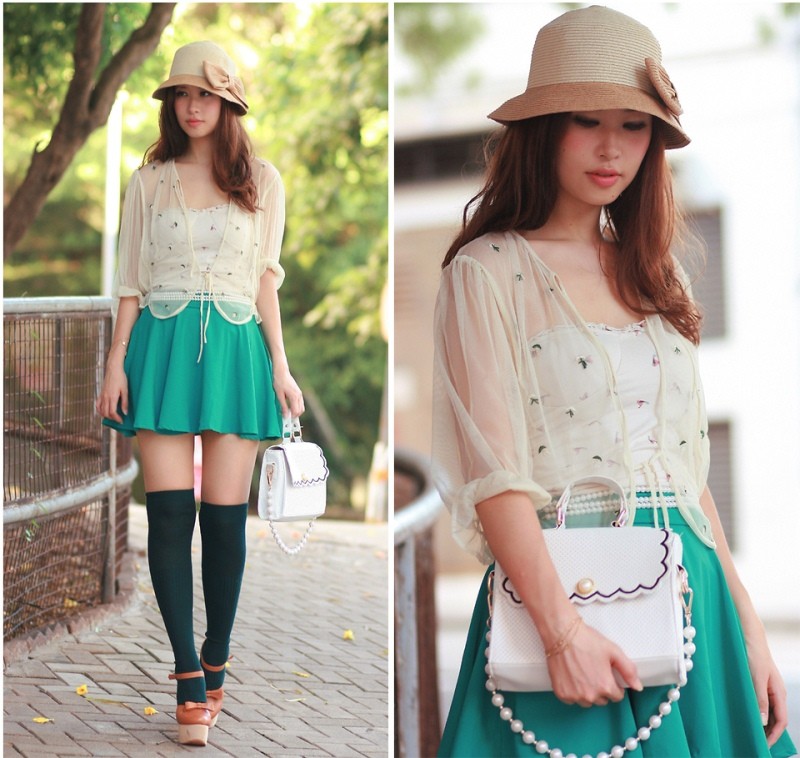 This Fashionista was chosen as our "Fashionista of the Day in Pearls" because she looked spring ready in her adorable style. She perfectly paired every day style with elegance by mixing effortlessly clothing with fancy pearl accessories.
Mayo Wo, blogger of Mellow Mayo, shows off her girly chic style in a cute short skater skirt with a sheer blouse and camisole. She accompanied the look with platform Mary Jane pumps, adorable hat, pearls made to look like a belt, and a wonderful white scalloped purse with pearl chain from Asian iCandy.
We think this Fashionista looks terrific and we are sure you will love her look as well. What do you think of this look?
Visit Mayo at her website: mellowmayo.com
Photo Credit: mellowmayo.com
(Visited 409 times, 1 visits today)