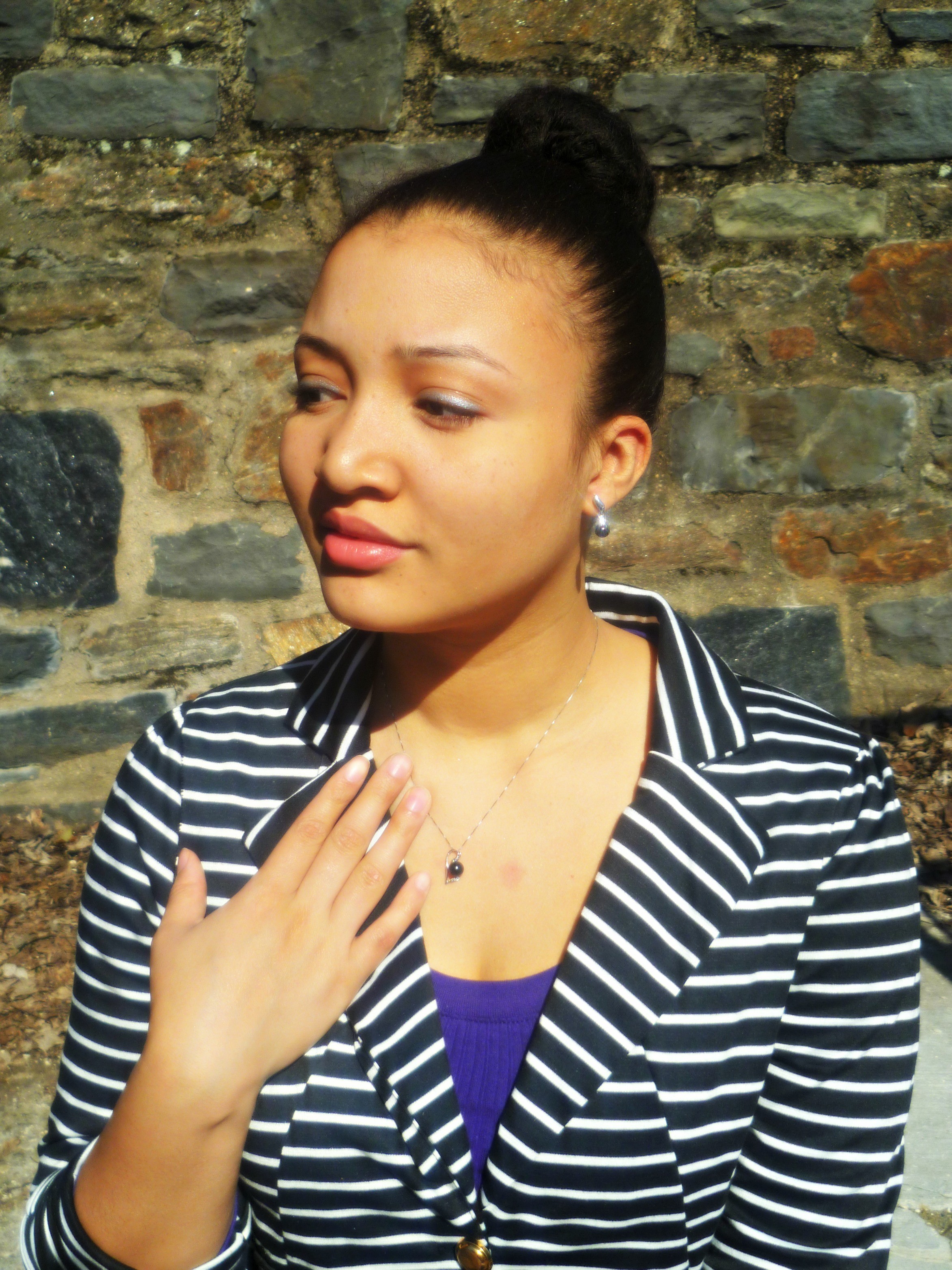 Our fashion blog editor, Ms. Elitou enjoyed a wonderful sunny day in Philadelphia wearing black pearls from our Black Label Collection. The Edith Earrings made of sterling silver and freshwater pearls are very delicate and feminine and look great with almost anything.
She also wore the heart-shaped Carlin Pendant that is also a part of the Black Label Collection.The Carlin Pendant is made of 14kt white gold, Japanese Akoya Pearl, and accented with a few diamonds. Ms. Elitou chose to wear it with a black and white striped blazer, and for accent, she added a purple shirt.
"I really love these pieces. I received so many compliments about the pendant," Ms. Elitou said when asked about her jewelry. "They thought that the pendant was so different and dainty. I had one lady said that she thought it was very spunky for a pearl."
We aim to please when it comes to purchasing pearls from Pearls Only. When we deliver every package, we include a gift box, an appraisal certification, a beautiful storage bag, a 90-day money back guarantee, and a few sample pearls.
When we asked Ms. Elitou, on what occasions would she wear her pearls the most, she responded, "Are you kidding me? They are so versatile that I can wear them any time that I want!!!"
Have you purchased pearls from Pearls Only? We would love to know your experience.
Send us a photo with your name, your website (if applicable), and share with us your experience with Pearls Only and we may feature your story on our blog.
We look forward to reading!
(Visited 3,782 times, 1 visits today)