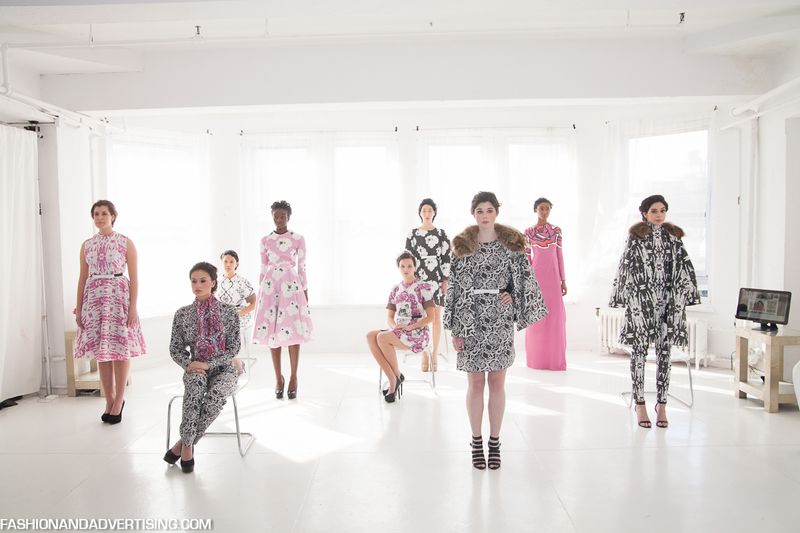 We are obsessed with the new fashion line from Dom Streater. Known for her amazing talent as a designer and the winner of Project Runway Season 12, she made her New York Fashion Week debut in February with her new "Prima" collection, and fashion fanatics approved of the amazing prints and 1950-60's inspired designs that were simple and elegant.
Being just 25-years-old, the Philly native gave us ladylike conceptions that are appealing to young and fashionable women. The prints and colors were definitely en vogue. Imagine being the top notch beauty at an afternoon tea. Yea, the clothing has that kind of feel… pure elegance.  Pink is definitely the color of the year amongst the young, hip and chic. Black, white and gray combinations and separates where trending at almost every show during New York Fashion Week.
What we love most about these designs is that they can easily be accompanied with pearls!
Check out some of our favorite fashions from the creative design and textile genius and pearls that we think would match to the T:
What do you think of Dom Streater's Prima collection? Would you wear? We look forward to seeing more from this very talented lady.
Visit Dom at: www.dominiquestreater.com
(Visited 257 times, 1 visits today)