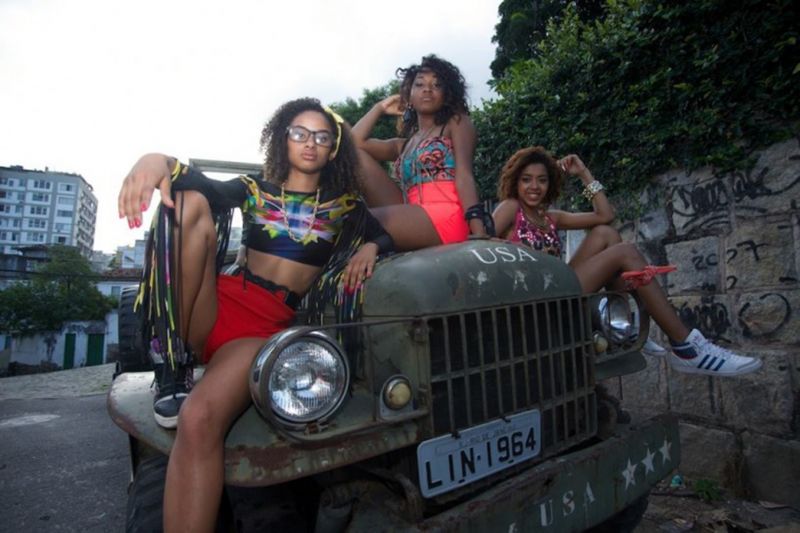 The summer is sure to sizzle with the new rap group from Brazil, Pearls Negras, which is a teenage rap trio from Rio de Janeiro, Brazil. We checked them out and they are awesome.
The group of girls that slightly remind us of Destiny's Child, is made up of 15- and 16-year-olds Alice Coelho, Jeni Loyola, and Mariana Alves, who met in an after-school theater company called Nós do Morro in the Vidigal favela in Rio where they grew up.
Their song "Pensando em Você" ("Thinking of You" in English) has a very catchy beat that makes you nod your head and shake your hips like no one is watching. The trap-influenced, hip-hop sound is truly contagious and their rapping/singing style is as cute as they are.
The song appears on the trio's Biggie Apple mixtape that they dropped late last year, produced by David Alexander and Jan Blumentrath.
The whole mixtape is high-energy and filled with their experience of life in their hood and plenty of bass to rattle your head.
Check out their YouTube and share your thoughts. Is this the song of the summer or will you pass?
(Visited 308 times, 1 visits today)