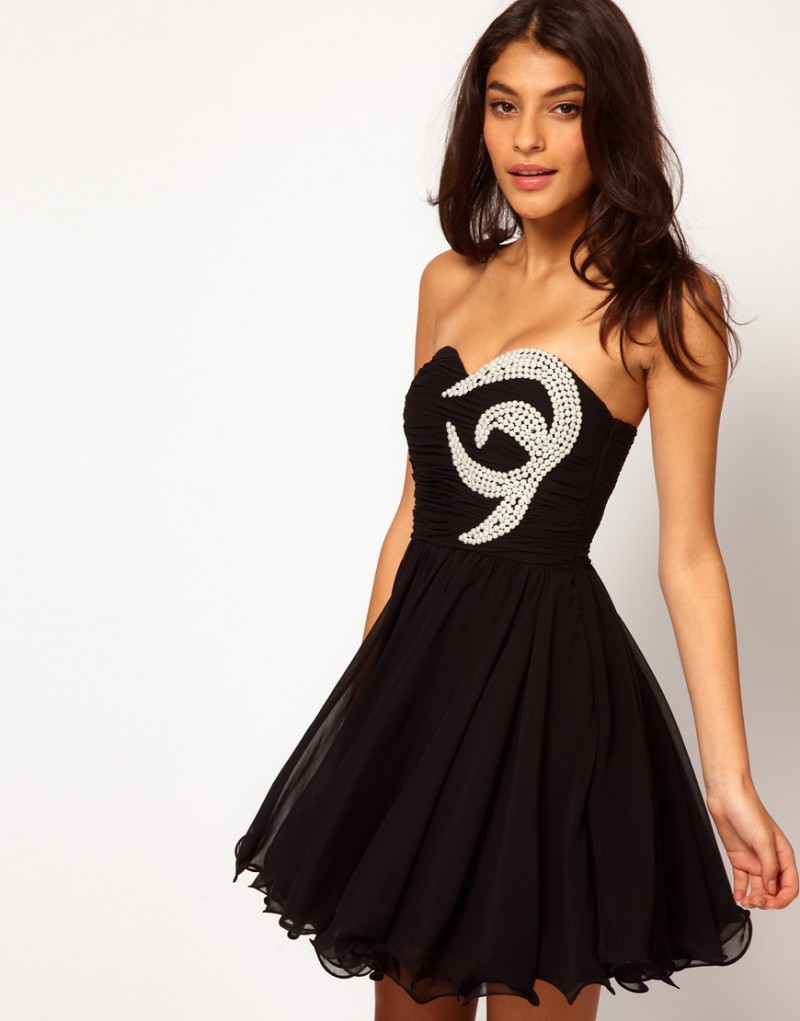 Looking for a great dress for your date? Look no further than this gorgeous date night dress!
We found these totally chic "Opulence England Chiffon Bandeau Pearl Dress" on ASOS.com for the price of $60.94 (originally $307.62).
What we like about this darling dress is that it can be easily worn at almost every age with the same amount of style and grace.
We love the black cocktail length dress' sweetheart neckline and amazing pearl detailing!
We think that a nice strand of pearls and a pair of pearl teardrop earrings will go perfect with this look. read more