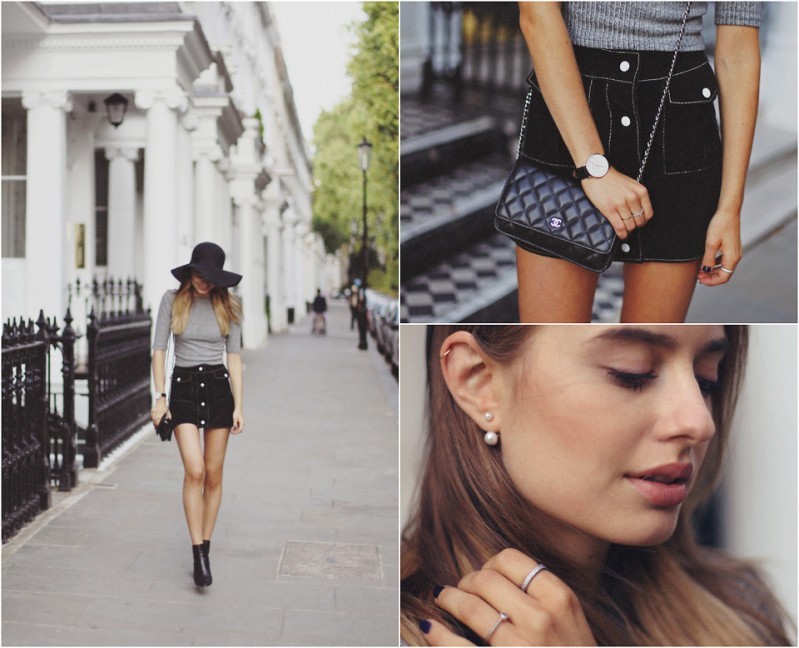 This Fashionista was chosen as our "Fashionista of the Day in Pearls" because she looks a runway model that knows how to strut.
Sonya, style blogger of Class is Internal, showed off her style with a cute fitted River Island top, a vintage mini skirt, classic black Chanel purse, Topshop floppy hat, ASOS boots, and cutesy pearl earrings by ASOS.com.
We think this Fashionista looks chic in her simple and chic. The hat is absolutely adorable and the Chanel bag adds just the right amount of class to get her noticed. We really do liker her look and think that you will definitely agree.
What do you think? Does she look chic?
Visit Sonya at her website: classisinternal.com
Photo Credit: classisinternal.com
(Visited 188 times, 1 visits today)