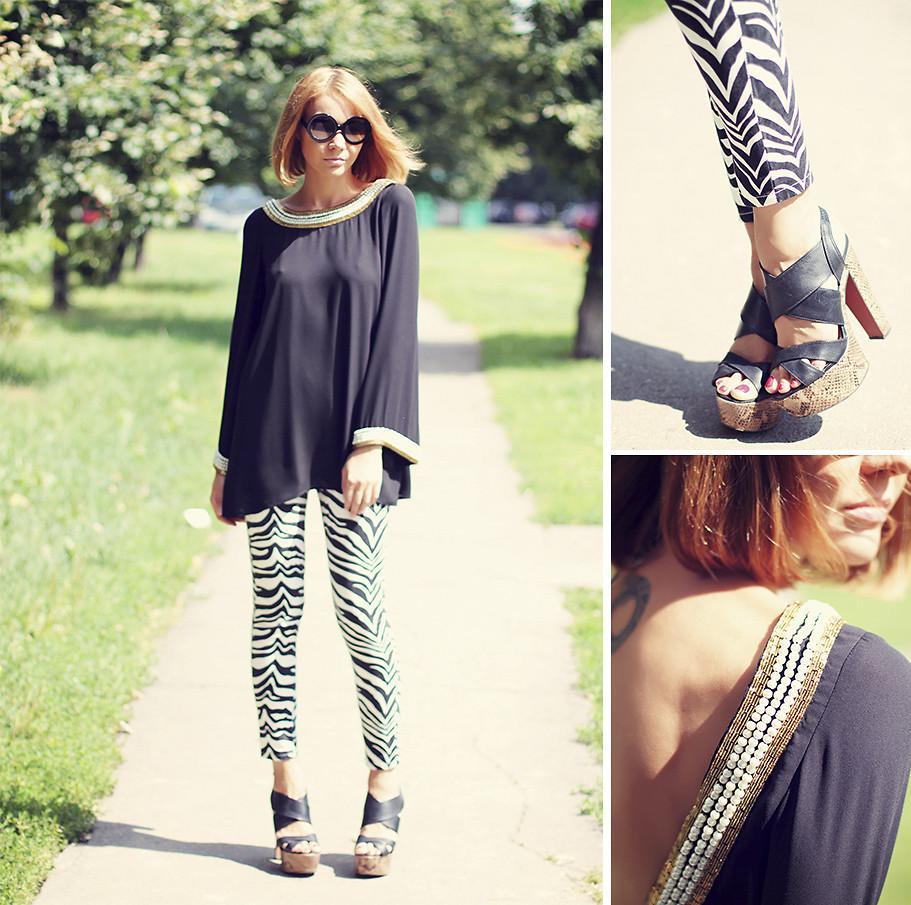 This Fashionista was chosen as our "Fashionista of the Day in Pearls" because she looks quite adventurous and luxurious in this zebra print and pearl look!
Lidia, fashion blogger of Gvozdishe, showed off her wild girl style with an awesome pair of Zerouv glasses, a pearl encrusted top by My Favorite Tiara, and daring pants by She Inside. We also love the shoes that she is wearing because it adds to her chic look with a touch of casual.
We think this Fashionista looks very chic and we are sure that you will love her look as well.
What do you think? Does she look chic?
Visit Lidia at her website: gvozdishe.com
Photo Credit: gvozdishe.com
(Visited 94 times, 1 visits today)