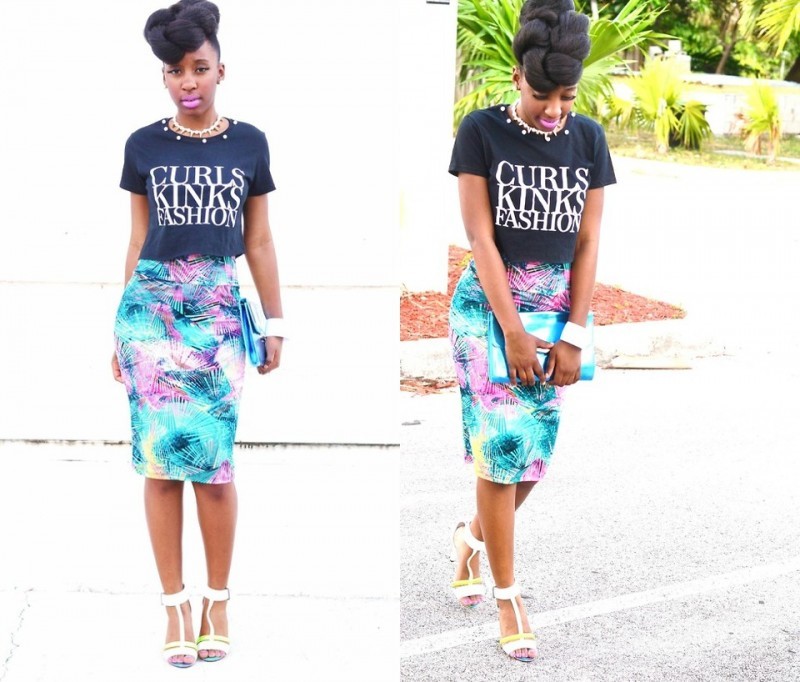 This Fashionista was chosen as our "Fashionista of the Day in Pearls" because she makes a graphic tee look stylish and dressed up with a fun and bright pencil skirt!
Leondra, fashion blogger of Fash-Lee Unorthodox, showed off her summer friendly style when pairing a fashionable print pencil skirt, chic clutch by Forever 21, color-blocking heels by H&M and a "CurlsKinksFashion" Tee which she customized by cutting it into a crop top and added  pearls on the neckline (why didn't we think of it?).
We think this Fashionista looks great from head to toe and we are sure that you will love her look as well.
What do you think? Does she look chic?
Visit Leondra at her website: fashleeunorthodox.blogspot.com
Photo Credit: fashleeunorthodox.blogspot.com
(Visited 117 times, 1 visits today)