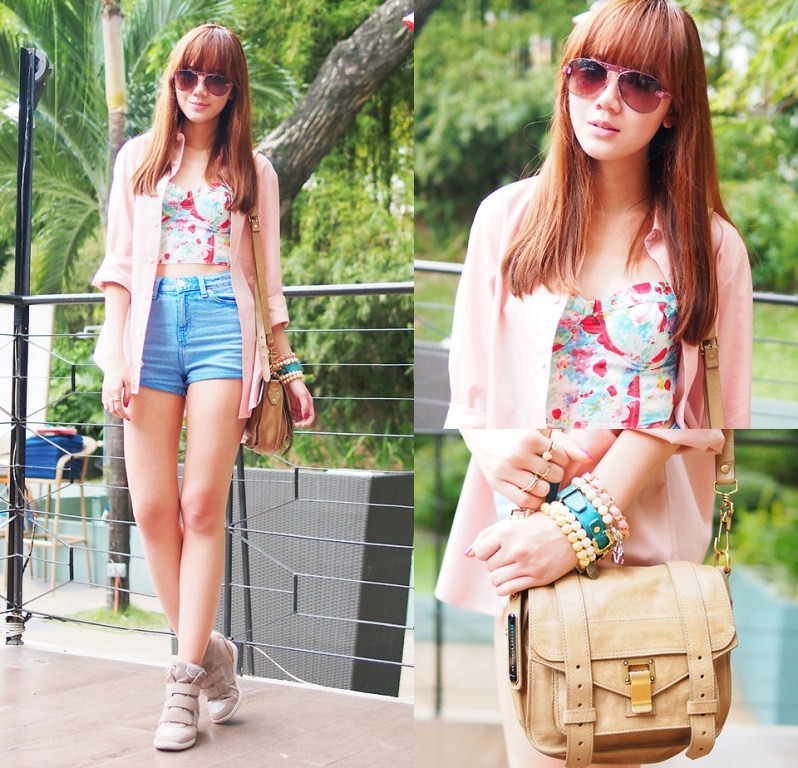 This Fashionista was chosen as our "Fashionista of the Day in Pearls" because she made us extremely excited for summer with bright colors, florals, shorts and beautiful pearls!
Camille Co, fashion blogger of Its Camille Co, showed off her fashion savvy when pairing her floral crop top and high-waisted shorts with Sketchers wedges, The Man On The Street pearl bracelets, leather cuffs by Kandi Treats, and fun glasses and bag.
We think this Fashionista looks great from head to toe (especially her edgy hair), and we are sure that you will love her look as well.
What do you think? Does she look chic?
Visit Camille Co at her website: itscamilleco.com
Photo Credit: itscamilleco.com
(Visited 390 times, 1 visits today)