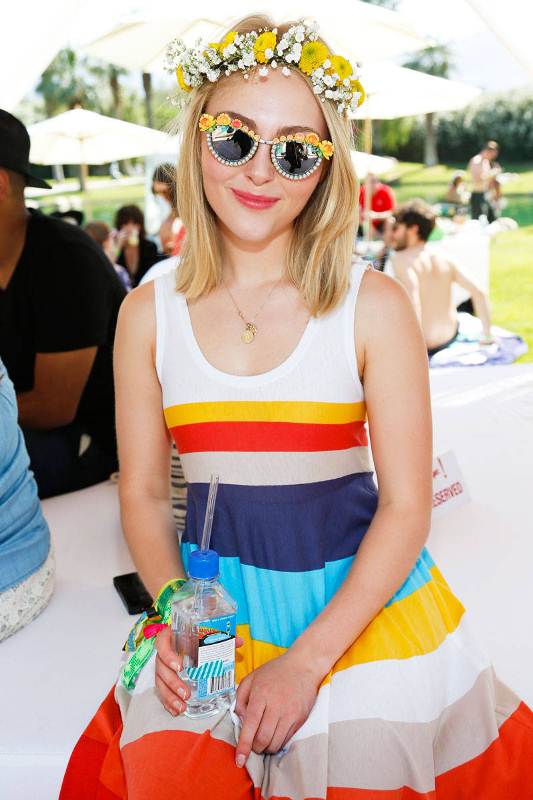 "Carrie Diaries" star Anna Sophia Robb looked very 19-year-old friendly when she attended the 2013 Coachella Festival.
The young lady looked great in the summer weather when wearing a fun and colorful maxi dress, accompanied with classic festival flowery headband, floral and pearl glasses with great reflective lenses and a simple necklace.
We think she looks great in her Mercura NYC Pearl & Rose sunglasses. The orange floral detail really brings out the cute and fun of the entire look.
What do you think of her look? Do you love it?
Photo Source: Elle.com
(Visited 116 times, 1 visits today)