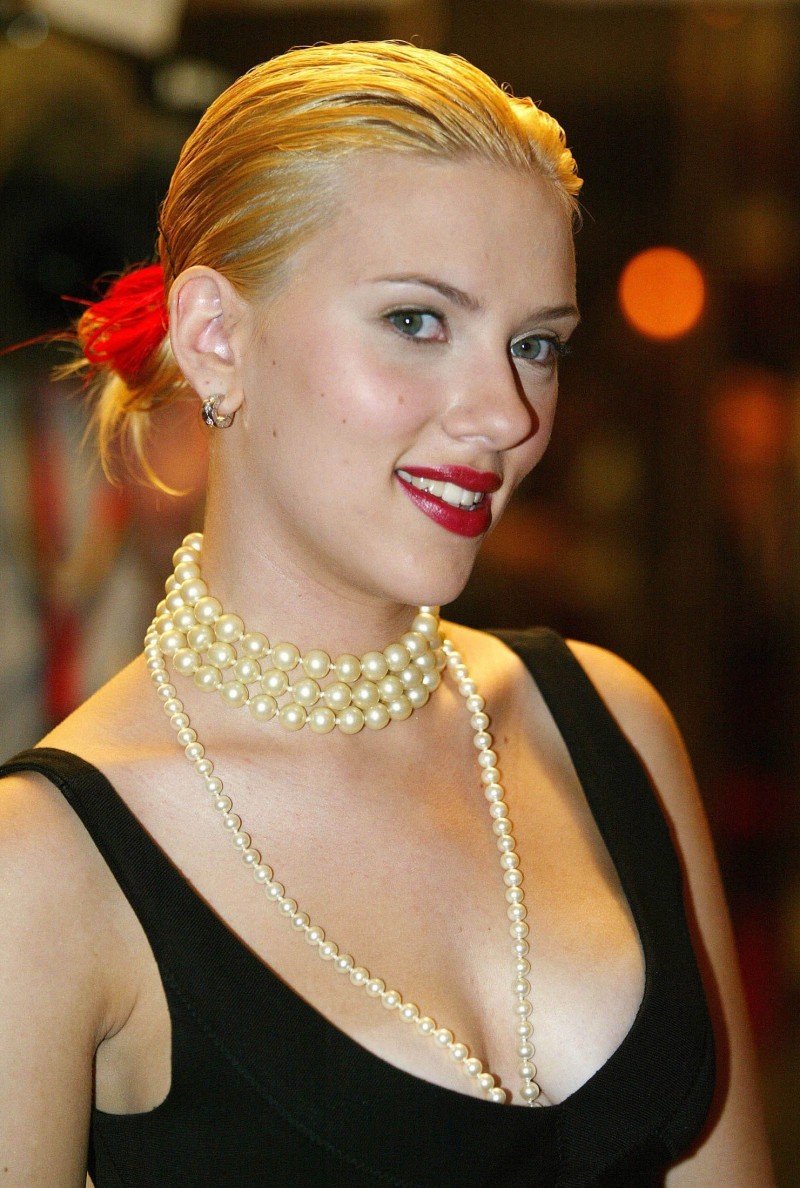 Today's great celebrity in pearls flashback is in 2003, when the darling actress, Scarlett Johansson wore loads of beautiful pearls for the premier of "Girl with a Pearl Earring" in which she was the star.
We adore this look because she looks clean, fresh and fashionable with a simple wet looking bun, simple nude makeup, daring red lipstick, fitted black dress and a long multi strand pearl necklace.
What do you think of this celebrity in pearls flashback? Do you love it?
Photo Source: gceleb.com
(Visited 1,216 times, 1 visits today)