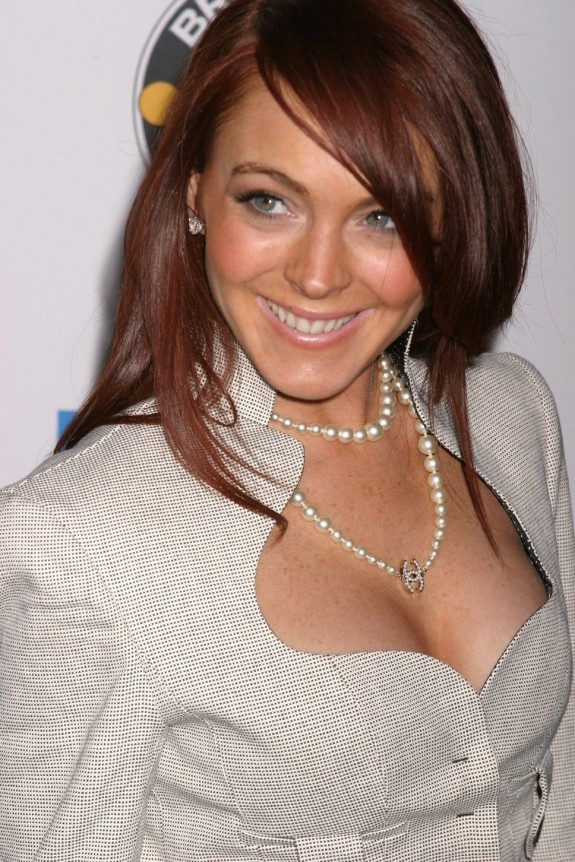 Well here is a face that we remember. Lindsay Lohan looks beautiful here with a head full of beautiful cherry cola red hair, a gorgeous smile, and a lovely strand of Coco Chanel pearls. Lately this star has become infamous because of her recent drug habit/recovery, fights and court appearances or lack thereof, but we would like to remember her as the talented and beautiful woman that she was developing into. Not to mention that this girl has style. Take a look at her in plaid and pearls… AMAZING!!!  She has always been known to turn heads on the red carpet.
Update on Lindsay: According to TMZ, Lindsay's Laptop was stolen at the Shanghai airport, and she's offering a reward for its return, according to TMZ. The laptop is said to have personal correspondence between her and major celebrities like Lady Gaga and Woody Allen. And if that thought of an invasion was not enough, she has to be concerned about the naked pictures that are also on her electronic device. Yikes!
Good luck on retrieving your laptop and we hope to see you on the silver screen soon!
(Visited 476 times, 1 visits today)