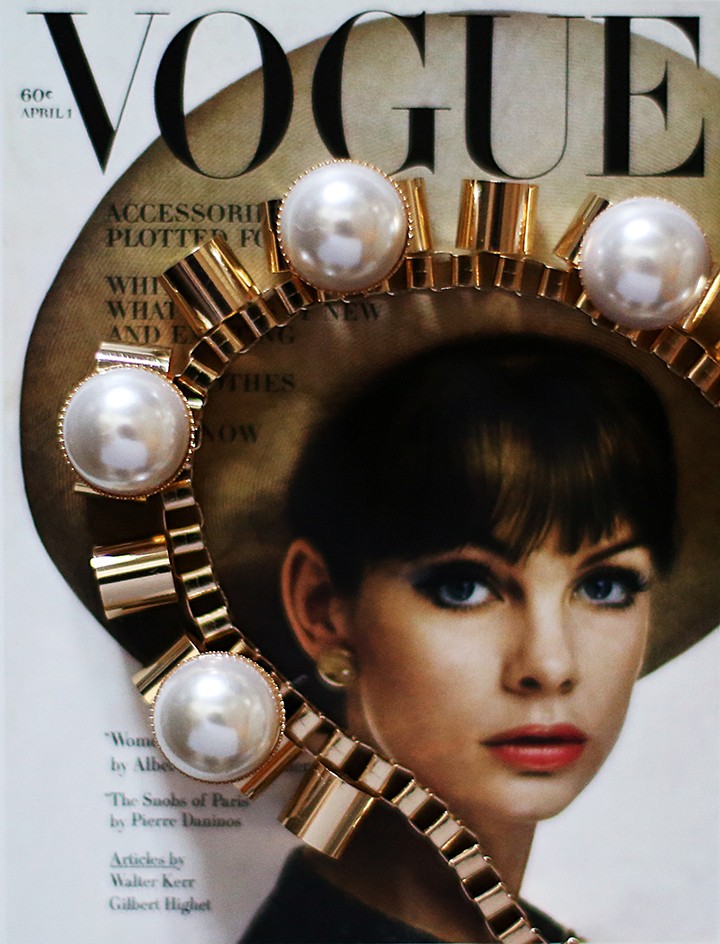 Looking for a little beauty, glamour and pearl inspiration? Look no further than this wonderful photo of an Asos Box Chain and Pearl Necklace adorning a classic vintage Vogue from April 1, 1963.
We love this image because it is completely artistic and the pearls are very complementing to the cover.
Add this image to your pinterest as a reminder of the days that were filled with true fashion and absolute elegance. Let this be your glamour motivation.
What do you think of the image?
Side Note: How cool was it to have to only pay 60 cents to get an issue. Good times… read more