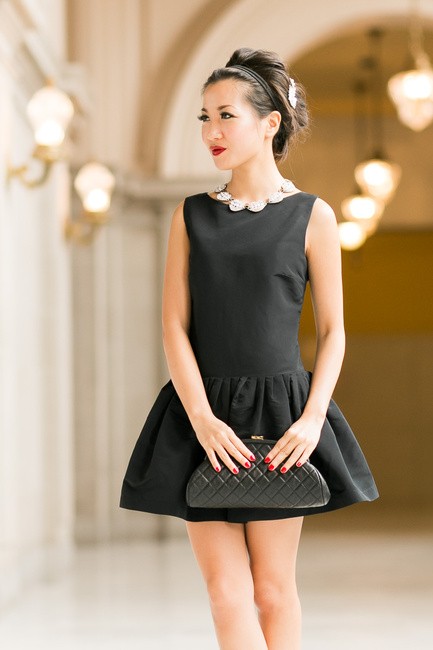 This Fashionista was chosen as our "Fashionista of the Day in Pearls" because she shows us that pearls can be unique and ultimately flirty.
Wendy, blogger of her own fashion diary, Wendy's Lookbook, showcases a darling little black dress and accessorizes appropriately with a quilted clutch, a pearl necklace with awesome lip framing and a great amount of confidence and sophistication. This look is so darling that it really caught our attention.
Take a closer look at the detail of the necklace, amazing.
What do you think of this look?
Visit Wendy at her website: www.wendyslookbook.com
Photo Credit: Wendyslookbook.com
(Visited 427 times, 1 visits today)