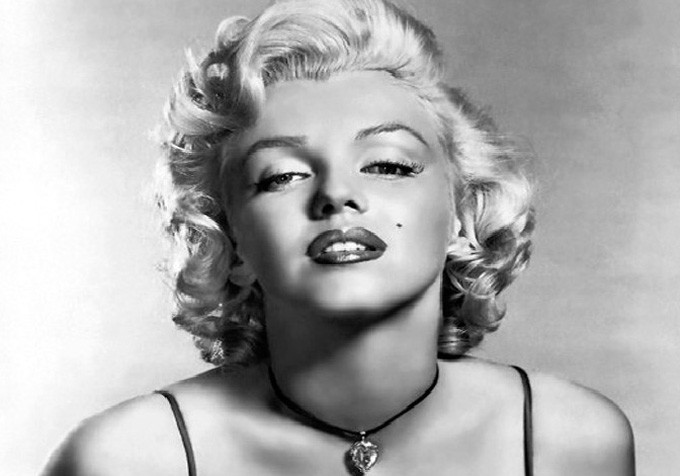 When it comes to femininity and glamour than nothing comes close to the old Hollywood trends. From the twenties onwards Hollywood saw the rise of the powerful and provocative female that loved to not only flaunt it, but ooze style and sophistication. There is a rather specific formula to the old Hollywood glamour look but it is by no means a secret one. The look is easy to adopt and the female fashion icons are still just as relevant and worshipped today then ever. When it comes to achieving the look of a Hollywood starlet such as Marilyn Monroe, May West and Audrey Hepburn to name but a few there are a few set rules you need to follow. In this post we are going to cover everything you need to know from top to bottom to achieve this gorgeous look. From hair rollers, pearl necklaces and eyeliner tricks, right down to faux fur coats and stilettos we've got it covered! Head's up girls, here's how it's done.
Hollywood hair
Old Hollywood glamour wouldn't be what it is today without those gorgeous vintage waves. This hairstyle suits everyone and adds depth, volume and style to any look. This look isn't hard to replicate and just takes a little bit of practice.
HOW TO
Heated rollers are the best for this look. Using your large heated rollers, ensure your hair is parted to one side before you apply the rollers to your hair. Before each roller is applied, spray a little hairspray onto the hair section. After you've set all the rollers apply a thin layer of hairspray to the full head and remove the rollers. Gently brush out your curls ensuring your hair is parted to one side. You may want to finish the look with a flower clip above the ear for a modern twist.
Make-up
Vintage Hollywood make-up is so easy to do, in fact its so easy it's virtually foolproof and you don't need to spend a fortune because you can achieve the look with as little as 4 pieces of make-up.
HOW TO
Ok so, for that beautifully flawless skin apply your foundation with a brush in circular motions onto clean moisturised skin. Secondly, if you want that authentic vintage look finish off your foundation with adding a few extra layers of powder so it's laid on quite thick. Next, pencil in your eyebrows so they have a distinctive arch and are nice and bold. After this you need to apply your eyeliner to the upper lid only creating the 'cats eye' flick. A little tip here is use a little sticky tape in the corners of your eye to use as a stencil as then you get a perfect line. Now for the lips! Using a matt red lipstick pucker up and paint on those gorgeous smackers in a beautiful sexy red! How simple was that? A perfect way to compliment this make-up is to add in a pair of pearl earrings.
Accessories
So, now you have your perfect Hollywood inspired hair and your vintage vixen make-up its time to accessorize with a few sneaky extras which will take your look to a whole new level. Starting with your lovely vintage locks, if you are going for the casual look a headscarf is always a winner and looks extremely trendy. For a more dressy approach, a pearl or Aurora Borealis hair clip will look stunning. There is something which is key to every Hollywood starlet's look and that is the pearl necklace, no look would be complete without it, when you think vintage, Hollywood and star, you also think pearls so don't fail to forget this beautiful necessity.
Clothes
Because we are keeping it easy and inexpensive, for the truly glamorous look, faux fur scarves are the way to a winning appearance. A faux fur scarf draped over your shoulders adds sophistication and gives the impression of wealth; after all you are mimicking the stars. For special occasions a heavily embellished dress looks fabulous or a figure hugging bodice with a sweetheart neckline. The leading ladies of Hollywood used to show off their super feminine physiques, so anything that enhanced their natural shape and curves was enjoyed. It's about embracing your femininity with your clothes. If you want to go for the plunging necklace accessorize with a statement necklace. Remember, the key is embracing your sexuality; you're a strong woman and your not afraid to tell the world.
"The body is meant to be seen, not all covered up" – Marilyn Monroe
When it comes to achieving the Hollywood starlet look, it is easy to do with a few simple steps like those described above. Of course don't let this limit you feel free to add your own unique stamp on the look and adopt things to suit your individuality. You will always need the few basics which are, red lipstick, black eye-liner, hair rollers and a pearl necklace and/or earrings. Research into the icons of Hollywood's golden years to draw inspiration, those ladies knew how to do it and nothing has ever come close to replicating the style, sophistication and poise of those jaw droopingly beautiful women.
(Visited 1,114 times, 1 visits today)