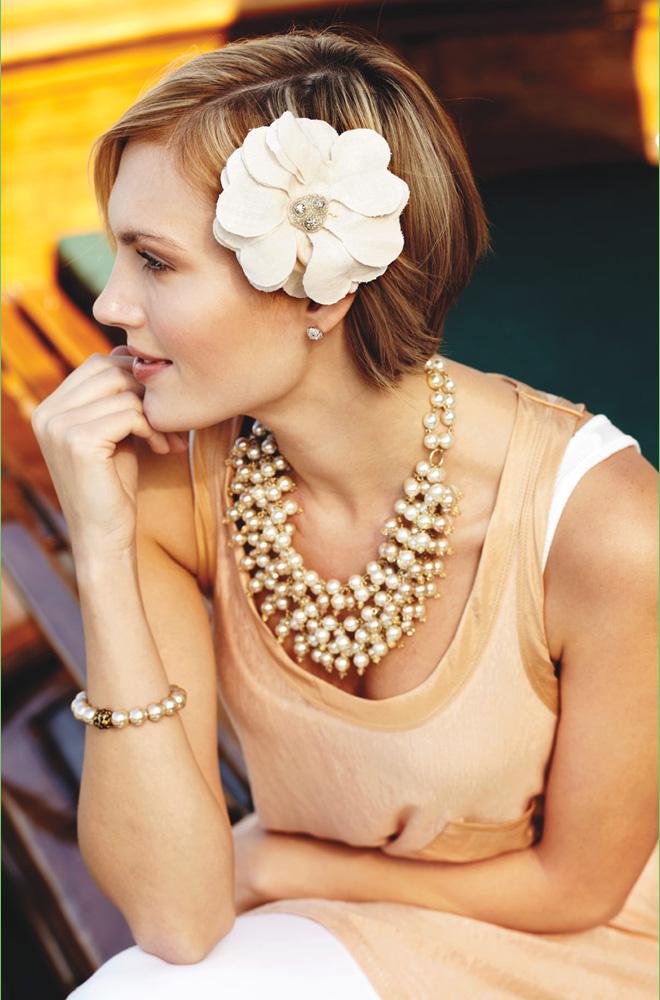 We at Pearls Only, are huge advocates for layering pearls because it is fun and complimenting to all!
A woman who wears pearls is confident, charismatic and completely modish so when she decides to stack them on she is 3x that.
The question that we get often is how to switch up the traditional way of laying pearls—well, look no further because we have just that for you!
There are many different kinds of ways to layer your pearls including but not limited to:
Simply Layering Pearls- Women of all ages, professions and styles tend to run to this kind of pearl layering because it is simple, fun, and effective. All you need is 2-3 pearl necklaces and if you really want to make a statement add one additional opera length pearl necklace and wrap it twice for a fuller look. This style looks great most occasions!
Layering Pearls with Ribbon- This look is quite common amongst layering pearls because it brings a great amount of texture and color to a simple pearl look. This kind of layering is perfect for an evening out or an upbeat cocktail party.
Layering Pearls on Wrists- This is a fun and extremely out-of-the-box way to layer your pearls. You will never look like your wearing your Grandma's pearls when you stack them up on your wrists. This kind of layering is perfect to make a statement when at a tea party, date or a socialite event.
Pre-Layered Pearl Necklaces- If you are on that likes to move fast and may not have the time or patience for perfect pearl layering, opt for a style that it already layered. There are many pearl necklaces that cluster to make a perfectly layered look. There are also pearl necklaces that range in lengths to make for the picture-perfect layered style.
What do you think of out layering ideas? Which method would you wear?
Photo Source: bijouteriastmvbijoux.blogspot.com
(Visited 293 times, 1 visits today)