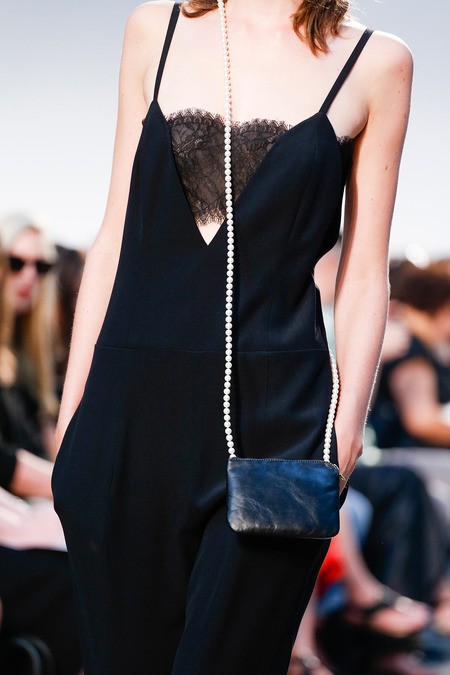 Thai-American fashion designer, Thakoon Panichgul, showcased his self-named ready-to-wear clothing line at Fashion Week and we have to stay it was a success.
What made the Spring 2014 line chic? We think it had to do with the classic styles in combination with unexpected striking pearl details that were coming from the bags. We feel that they were perfectly matched with the clothing.
We adore the long pearl chains on these cross-body bags, made in collaboration with the Japanese jewelry company Tasaki.
There were a few different styles that really made the clothing look great! They get an A+ from us.
What do you think?
Photo Source: style.com
(Visited 135 times, 1 visits today)