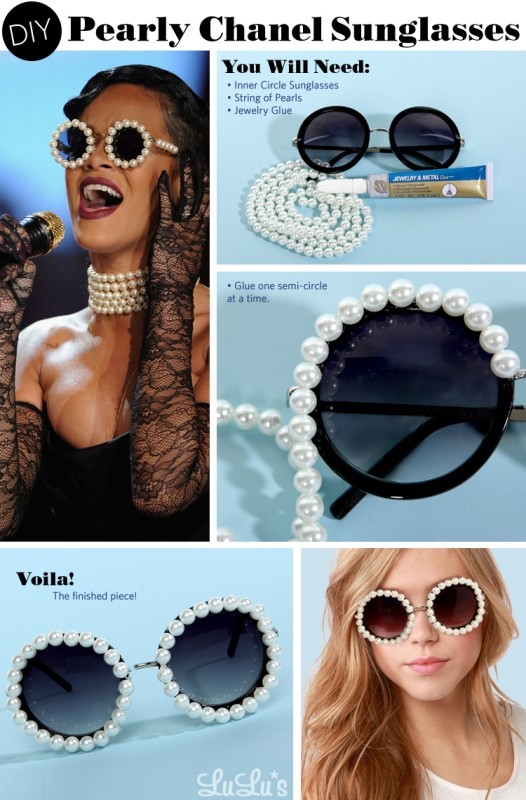 Bring on the sunshine! The sun will be making its appearance more and more as the Spring season goes into full bloom so it's time to get prepared. Never be caught off guard with these glamorous Pearl Glasses!
Rihanna wore these Vintage Chanel "Faux" Pearl Sunglasses while preforming at the Victoria Secret's 2012 Fashion Show and she made them look amazing.
The popular website, LuLus.com, says that you can create the look for under $10. According to LuLus.com all you need are a cute pair of circular sunglasses, a string of (faux) pearls, and a little jewelry glue (or cheat with a glue gun; we won't tell!).
They also shared with us a really helpful tip! Check it out here. 
Visit LuLus.com blog for more tutorials and blogs.
Photo Source: Lulus.com
(Visited 342 times, 1 visits today)