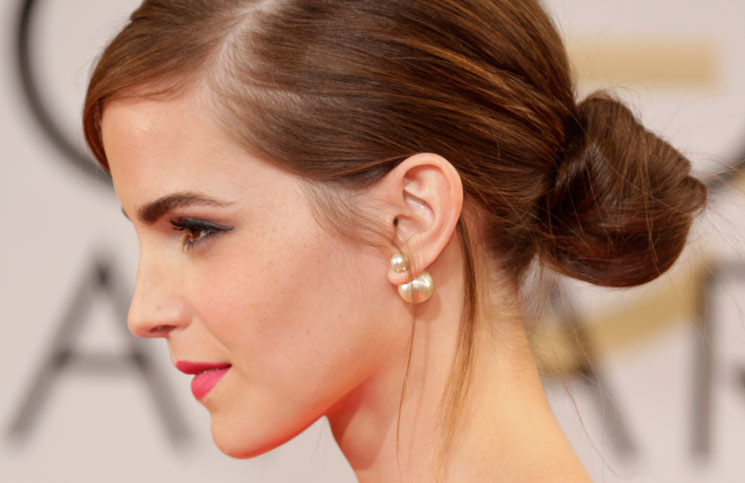 In our opinion, this has been a year for great fashion, amazing style, and fabulous pearls!
Pearls were seen on numerous magazine covers, featured in many blogs, worn by bloggers and seen on A-list celebrities. They have also been the staple accessory to the everyday woman whether she is the working woman or the stay at home fashionable mom.
We at Pearls Only, were so happy that we were able to contribute to the world of fashion with our high quality pearls.
One trend that really gained popularity in the pearl world was the Mise en Dior Pearl Earrings, which were the source of inspiration for a lot of fashion earrings this year.
According to Dior.com; "It's unique – but even good things sometimes come in pairs. With an air of easy simplicity, the Mise en Dior earring carries off chic asymmetry with its two poured glass pearls of different sizes. So, even though it's the little pearl that's placed on the front of the ear, it's the bigger pearl, peeking out from behind the lobe, that steals the show. Whether in a jade or opaline, a ruby or a sapphire shade, the earring responds to all whims, worn as a single color block or mismatched. Be it strong or delicate, subtle or intense, it adapts to all tastes and all styles, and has already lit up some of the most famous faces, from Jennifer Lawrence to Natalia Vodianova."
Here are a few of our favorite style moments in the Mise en Dior pearl earrings. Check out these stylish pearly fashionistas!
CARINN T caught our attention with her classy and neat spring look of lace and delicate pearls.
Visit CARINN T's blog: extraordinarinn.blogspot.com
KRISTE T stepped up the summer fashion look with these bright and fun cross scarf top and short shorts. The look is great because it is bright, trendy and chic!
Visit KRISTE T's blog: facebook.com/kriste.tima
We love MARTINA R's Fall look because it is worker girl meets bad girl fashionista with pearl earrings!
Visit MARTINA R's blog: martinasmark.blogspot.com
What did you think of the trend? Will it last into 2015?
Images: Dior // Emma Watson: fashionandbeauty.co.nz // Jennifer Lawrence: newenglandoutlook.com
(Visited 1,561 times, 1 visits today)