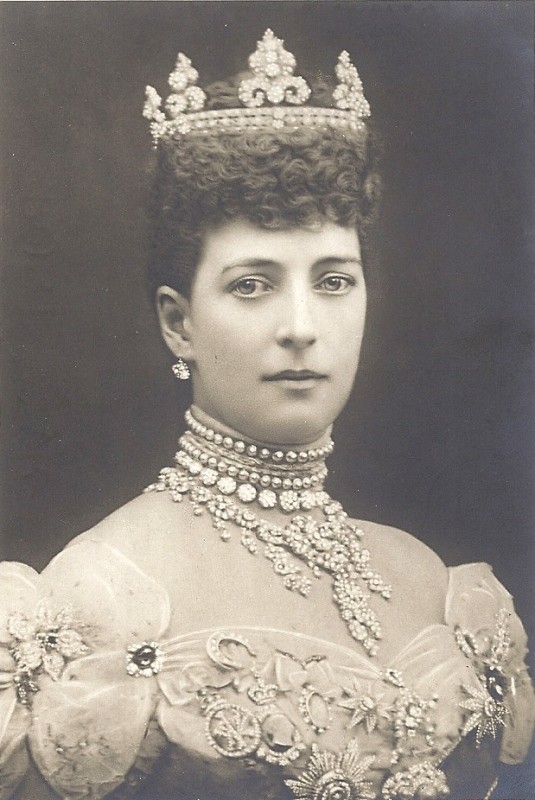 Alexandra of Denmark, full name Alexandra Caroline Marie Charlotte Louise Julia was born on December 1, 1844 and died on November 20, 1925. She was Queen consort of the United Kingdom and Empress of India as the wife of King-Emperor Edward VII.
Queen Alexandra was well known for her style, jewelry, and most importantly her pearls.
In a majority of her images, you will notice that she has layers of pearls and diamond dog-collar chokers, called a 'collier de chien' on her neck but the question is why.
According to numerous sources including Wikipedia, Queen Alexandra originally wore them to cover a small scar on her neck that was likely the result of a childhood operation.
Little did she know that by wearing the choker necklaces she was setting the foundation of a trend that would still be popular to this very day.
Isn't that interesting? Comment with your thoughts.
(Visited 3,596 times, 1 visits today)