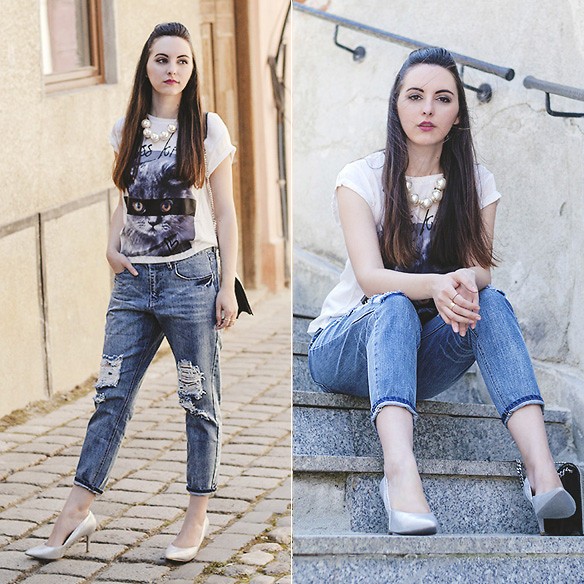 This Fashionista was chosen as our "Fashionista of the Day in Pearls" because she shows that there is nothing wrong with being laid back, in fact, you can make it fashionable.
Nicoleta, style blogger of Oteea Land, showed off her style with a cat print top, faux pearl necklace, ripped jeans from Front Row Shop, and fun metallic heels and bag.
We love when people can turn a simple outfit into something fashionable and with the pearls and we think this Fashionista did just that! Take a look at the kitten n the shirt… so cute! The denim jeans are fun and the pearl colored shoes are the perfect touch.
We think this Fashionista looks very chic, and we are sure that you will love her look as well.
What do you think? Does she look chic?
Visit Nicole at her website: oteea-land.com
Photo Credit: oteea-land.com
(Visited 180 times, 1 visits today)